having trouble getting your design out of your head and made IRL? Join,
Summer Sourcing Intensive
I'll teach you how to go from idea to sample in only 10 weeks - no fashion experience needed!
DOORS CLOSE AUGUST 30th
(1st come, 1st served)
$1700
What Is The Difference Between The Sourcing Intensive + Launch my Conscious Line?
The Sourcing Intensive

learn how to get your product made
Launch My Conscious Line

branding, manufacturing, sales, + more
in 10 weeks learn how to source your brand
2 payment plans to choose from
idea to sample in 10 weeks
what is the summer sourcing intensive?
The Summer Sourcing Intensive is a super focused step-by-step set of instructions (with live coaching) that will teach you how to go from idea to sample in 10 weeks.
Don't let not knowing how to sew, draw, or having zero fashion experience stop you from starting a fashion company.
I'll teach you all the industry hacks that allow ANYONE to start their fashion brand.
Don't believe me? Scroll down and read a few of the testimonials, all from graduates who launched their brand with no prior fashion experience.
WHAT'S INCLUDED WITH THE PROGRAM?
HERE'S EVERYTHING YOU WILL GET
1. TEN WEEKS OF PRE RECORDED LESSONS
My 13 years of industry experience condensed into weekly 1 hour sessions, watch and work on your brand whenever is convenient for you.
4. 24/7 CHAT SUPPORT
I want you to succeed; that's why I give you my personal phone number, so you can get help whenever you are stuck.
2. THREE LIVE CALLS
Join the live zoom calls, and get all of your sourcing questions personally answered by me.
Can't make the live call? No problem. You can email me your question, I'll answer it, and you can watch the recording.
5. EXPERT SPECIAL CALLS
I bring in experts like social media managers, publicists, accountants, and lawyers, show room owners, and more to help answer all of your fashion startup questions.
3. MY VIP LOW MOQ SUPPLIER LIST
With over 500 GLOBAL suppliers that are all startup friendly.
6. LIFE TIME SUPPORT
Once the program is over, enjoy lifetime access to video lessons, guest speaker calls, networking events, and access to the mastermind, a networking group with over 300 fashion founders and industry professionals.
overheard in the group chat
real conversations happening in the members only chat
Lauren
FITEQ
Just wanted to share my first sample that came in! I am SO impressed, it's pretty much perfect on the first try. We might change the embroidery size a little but besides that I love it.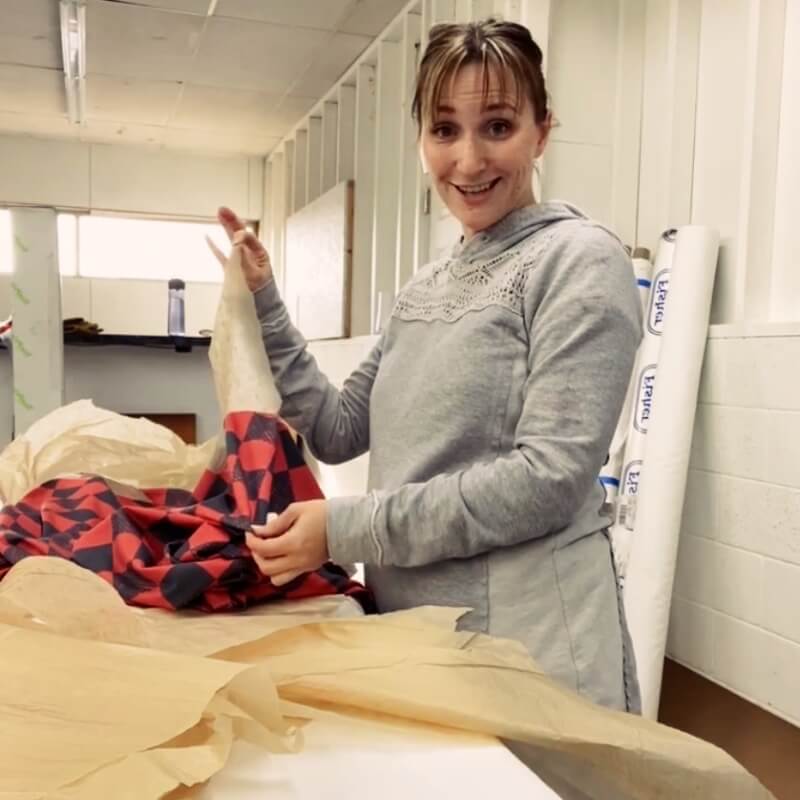 Christina
WAYMAKER
Just got off a call with a fabric supplier, I do not meet their MOQ's but after chatting with her for a bit, she says "Let me pitch your brand to my boss because I really like your story and after speaking with you, I know you know what you're doing..." So, now I'm getting samples and have a fabric supplier! I'm feeling on top of the world.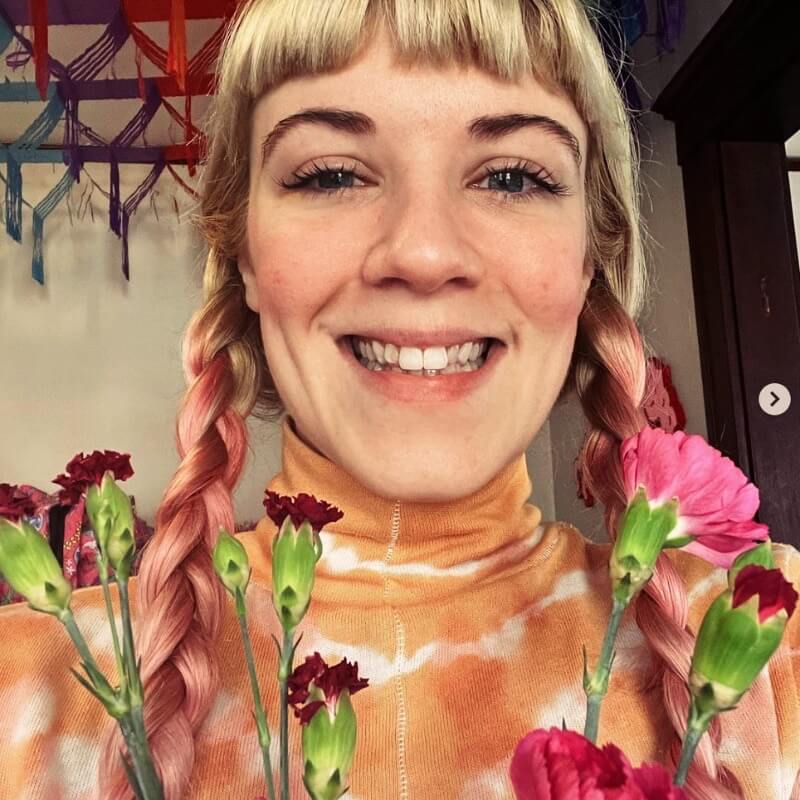 Jordan
Beautiful Genius
So glad I found it here. My brain is constantly exploding from all the information.
Desa
Coming Soon...
Update: Thank you so much for the Jaipur connection! We spent four days there, and had a small product made at a factory. All I thought was woww, I'm actually doing it.
let's get you unstuck
be honest, have you ever googled this?
"clothing suppliers in..."
Last year I did a little experiment with two students. And, gave them both a list of 20 of the best suppliers I know.
The only difference? One of them went through The Sourcing Intensive, and the other was on their own.
The student that went through the program, in the end, had trouble deciding between two perfect suppliers. The student who didn't have the training got only a handful of email responses and ultimately none of those factories wanted to work with them.
Yes, contacts are important (and, don't worry I will give you tons). But, what's more important, is learning the industry ins and outs, and presenting yourself in a way that makes suppliers excited to take a chance working with a  young new brand.
"STEPS TO GET CLOTHING MADE"
But, I'm checking all the boxes on this free startup roadmap I found on the internet. Why is this taking so long?
I bet, thanks to Google, you've been told that you need a tech pack to get your product made. FIY, if you don't know what a tech pack is, it's basically a set of instructions that help a factory make your product.
But here is the thing, most startups spend hundreds, if not thousands of dollars getting tech packs made that ultimately end up being thrown in the trash because they have the wrong information in them.
The truth is, it's not about checking boxes, or having a neat little PDF with professional-looking sketches to send to factories. It's about knowing how to identify and communicate critical pieces of information.
What lessons are included?
here's the 8 week breakdown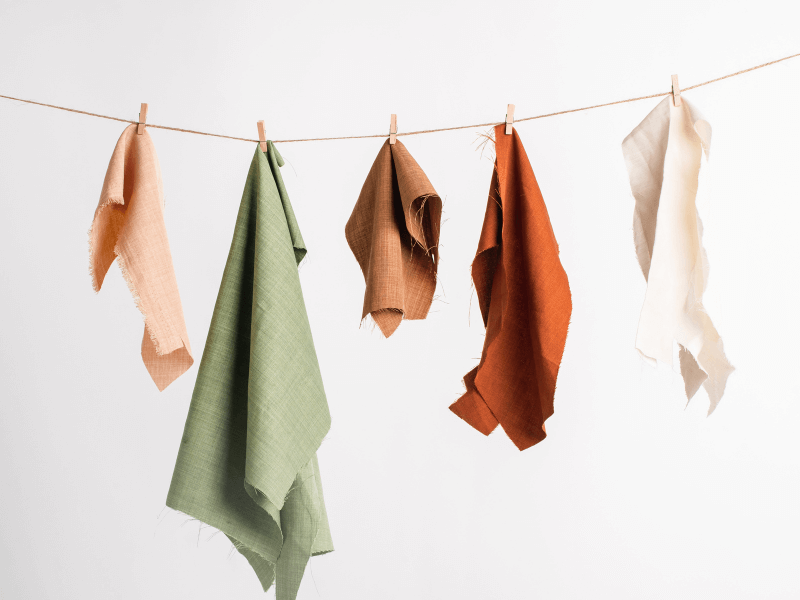 TEXTILES 101
Stop reaching out to the wrong suppliers. Learn how to determine what fabrics are best for your brand.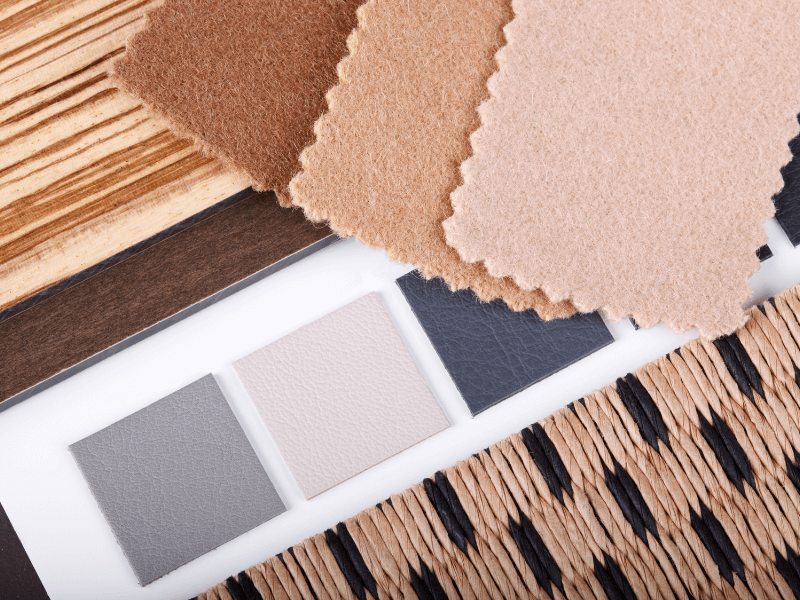 FABRIC SOURCING
Access to my list of over 500 global suppliers, who are happy to work with low moq fashion startups.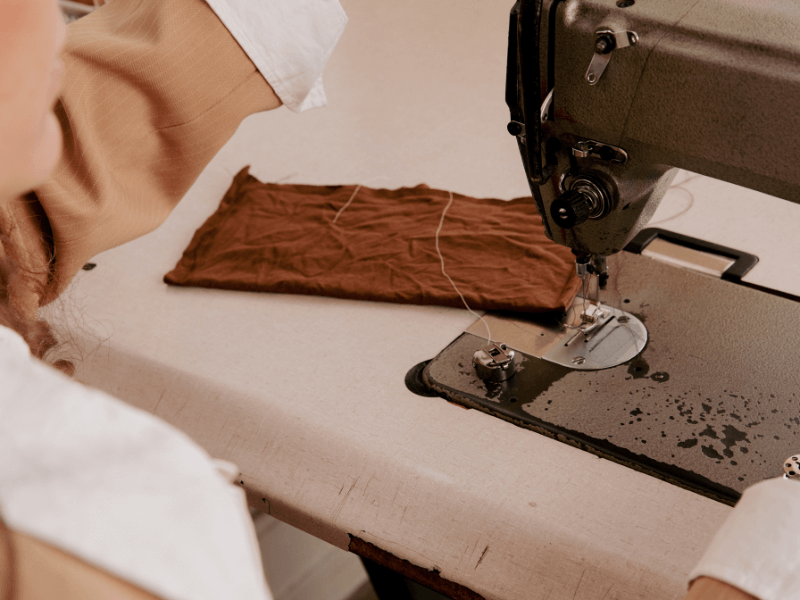 GARMENT MANUFACTURING
I'll teach you how to hack your competitors supply chain, and find the exact factory they are working with. (yes, it's legal).
PRODUCT DESIGN
Fashion design for people who can't draw or sew. Yes, anyone can do this.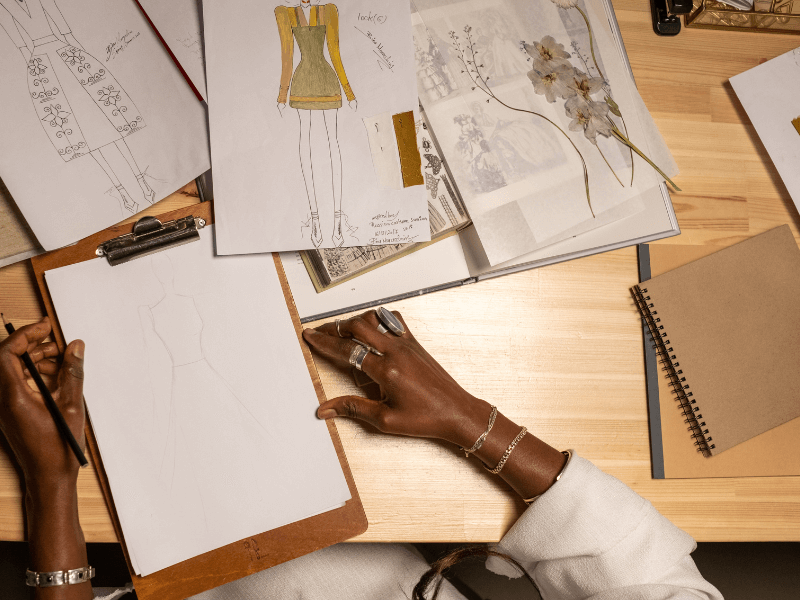 TECH PACKS AND COMMS
How to communicate your designs to your factory and get your samples made.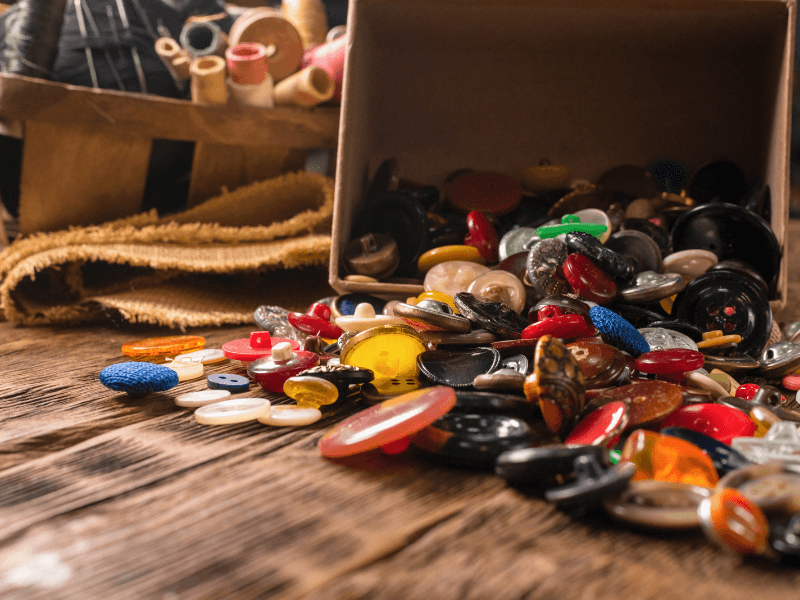 TRIM SOURCING
This $1 trick could boost the value of your brand by 300%.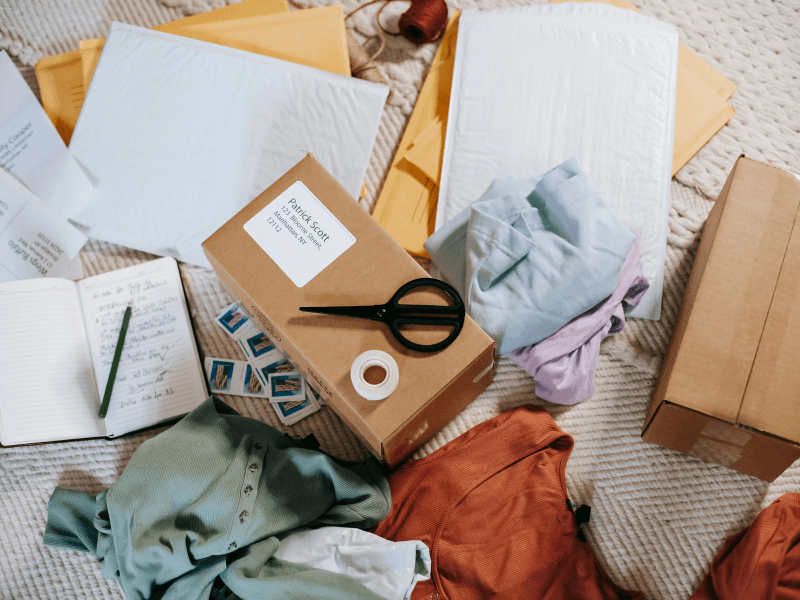 PACKAGING
Your brand is more than just the clothes you make. Learn how to create an unboxing experience that creates loyal customers.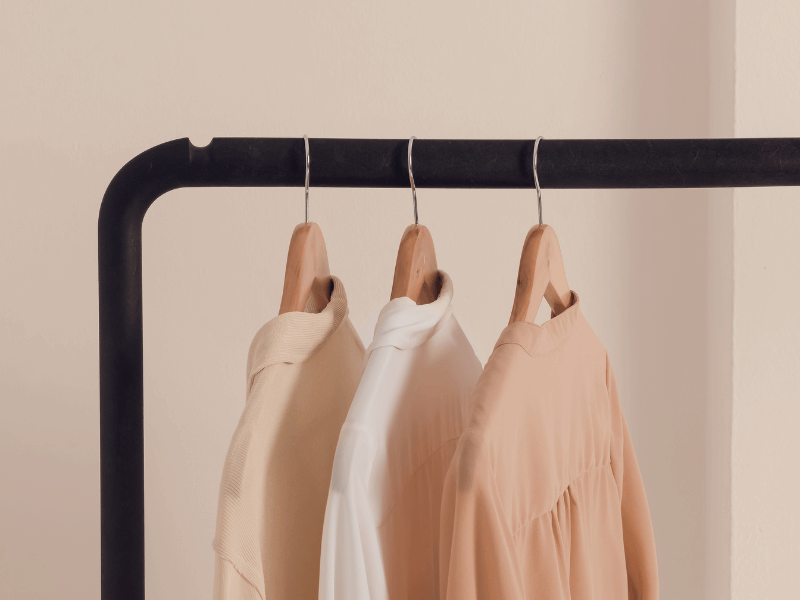 PRODUCTION
Once you have a perfect sample it's time for your first bulk order. I'll give you my checklist to make sure everything goes smoothly.
Plus 2 bonus lessons!
for free
Product Planning
Answers to questions like: what styles should I start with? And, how many pieces should I order?
Optimizations
Learn how to work smarter not harder - create SOPs, learn industry systems that all the pros use, and plan for growth in the future
MORE HAPPY STUDENTS
THEY DID IT. WHY CAN'T YOU?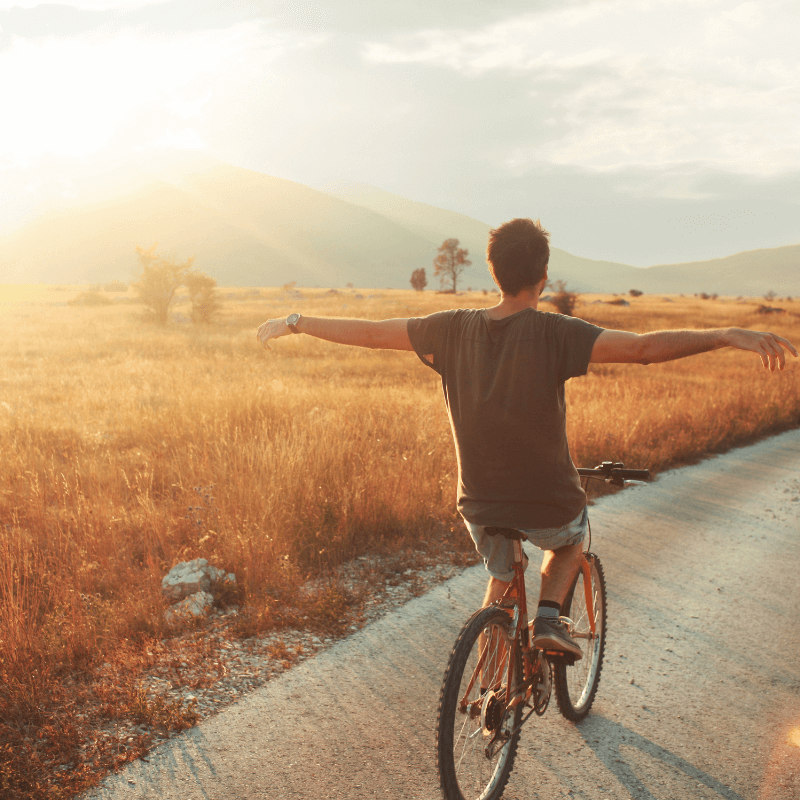 Erin
Selvage Cycle
The manufacturer I spoke with today was super excited about all the work that was already done and said it was so refreshing after all the other calls she's done. Thank you for making us prepared!!!
Serena
Serena and Diego
Thank you for all the info you provided me today to do in my "down time". You are seriously amazing (I know everyone says that because it's true).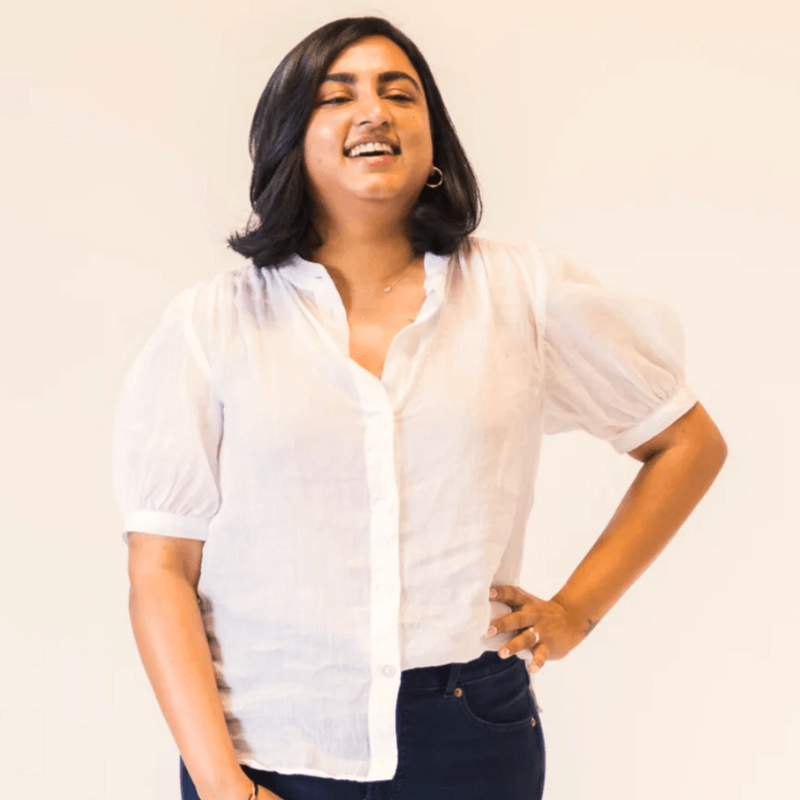 Preeti
Tilted Lotus
The website is now live. Melanie, I COULD NOT have been able to do any of this without your help! Omg, thank you so so much! You answered my questions - big, small, literally in the middle of the night. You go above and beyond.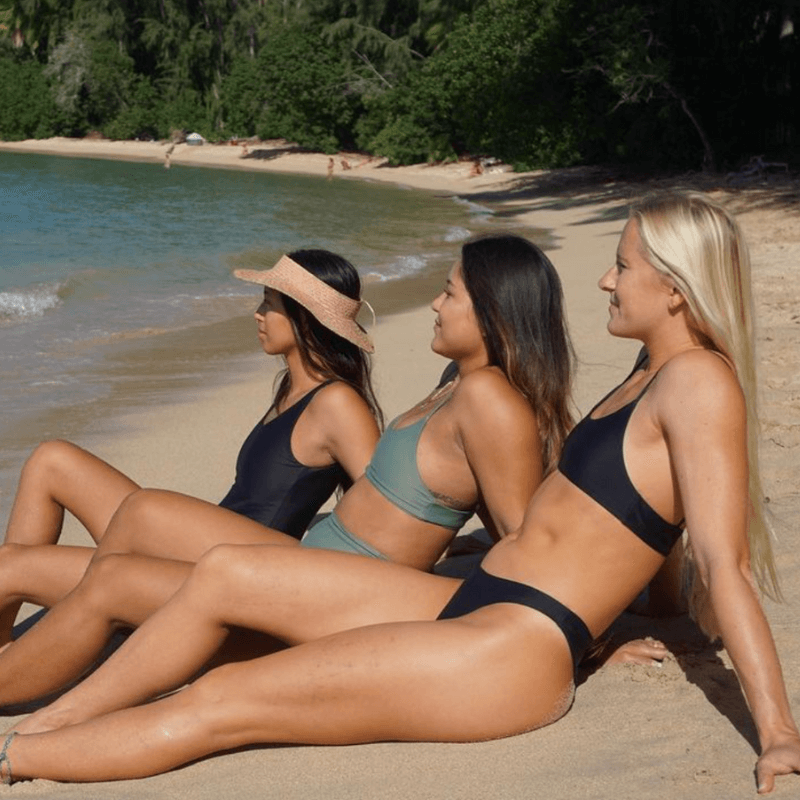 Natalie
Earthy Surf
Can't believe our production is done, and just waiting to announce a launch date. Thank you Melanie for everything, seriously could not have done this without the program.
7 day money back guarantee
What if i don't like the program?
LET ME START BY SAYING THIS, THE SUMMER SOURCING INTENSIVE IS THE MOST COMPREHENSIVE MENTORSHIP PROGRAM FOR ANYONE WHO IS INTERESTED IN LAUNCHING THEIR BRAND THIS YEAR.
And, my exclusive community is highly curated and filled with founders just like you - they might be where you are now in the startup journey or are where you want to be in the future.
And, when you join you will be part of this special group.
In the 7 days after you join, you will gain access to the first lesson - Determining Your Brands MOQs
In that time, you will have had the opportunity to deep dive into your product and figure out what fabric you need to make it come alive.
This is where your brand transforms from an idea to something real.
If you don't feel totally confident in continuing to work on your brand and successfully launch it, simply email me, show me you have put in the work, and I'll refund your investment.
if you're here, I know you're interested
2 payment plans to choose from
WHAT IS THE DIFFERENCE BETWEEN THE SOURCING INTENSIVE + LAUNCH MY CONSCIOUS LINE?