JOIN US ON A 10 DAY TEXTILE JOURNEY THROUGH INDIA
---
Experience India's most iconic cities as you meet our makers and learn first-hand how clothes are made. Make new friendships as you travel with other sustainable fashion aficionados who care about the future of fashion.
The 10-day trip will take you through the famous Golden Triangle – Delhi, Agra, and Jaipur, then to the quintessential village of Maheshwar in Madhya Pradesh.
Get the best of both worlds, sight-seeing historic wonders of the world and meeting the local people who make our clothes guided by Melanie DiSalvo and William Fink, founders of virtue + vice with over 30 years of experience living and working in India.
Explore the history of massive forts, the opulence and splendor of Rajasthan's palaces, the bustle and buzz of markets and bazaars, and the traditions of India's untouched villages.
Sights include, the Taj Mahal, Hawa Mahal, Jantar Mantar, Amber Fort, the Ahilyabai Ghats and Queens Fort on the sacred Narmada River, and Rajarajeshwara Temple.
Learn artisanal crafts lead by our artisan's in private workshops like the traditional art of block print, natural fabric dying, hand spinning and weaving fabrics, and tour a cut + sew factory.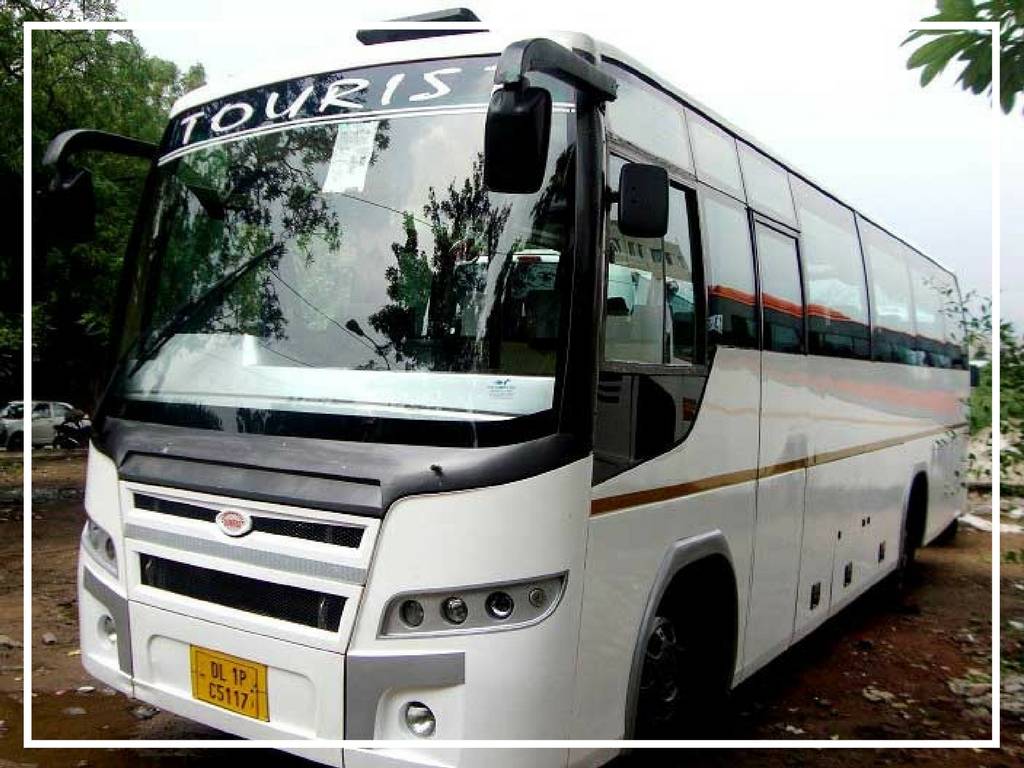 Round trip airfare
All domestic India travel
*All travel will be by private AC mini bus and plane. For your comfort on this trip, we will skip the overpacked public transportation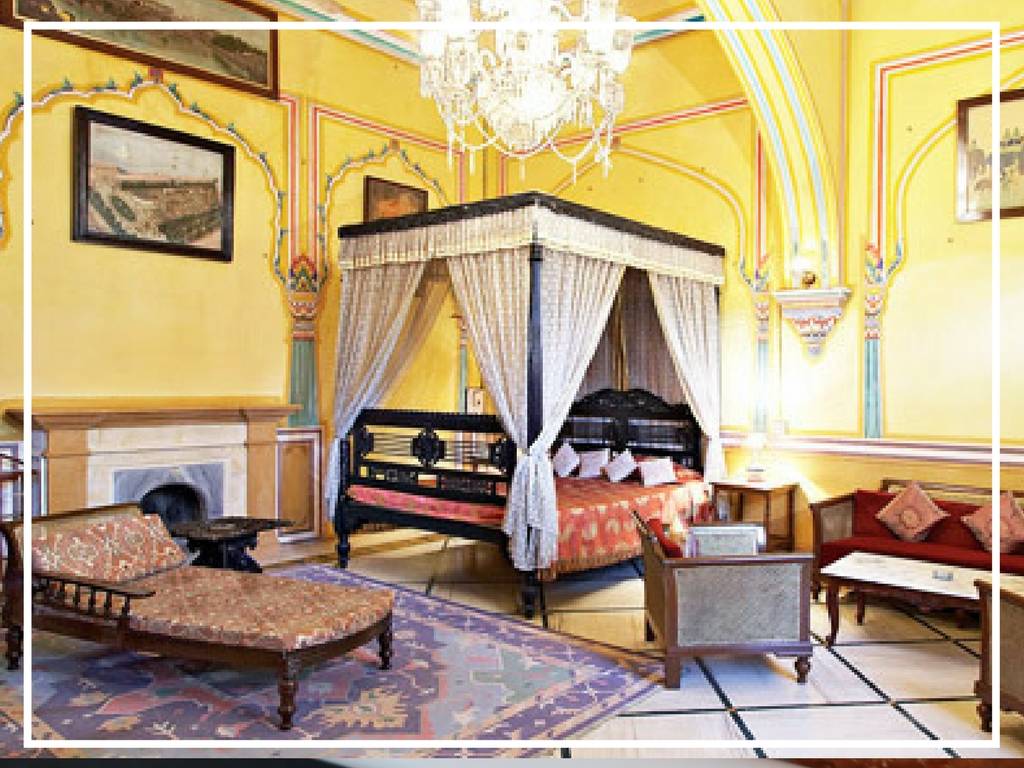 9 nights in 4 star hotels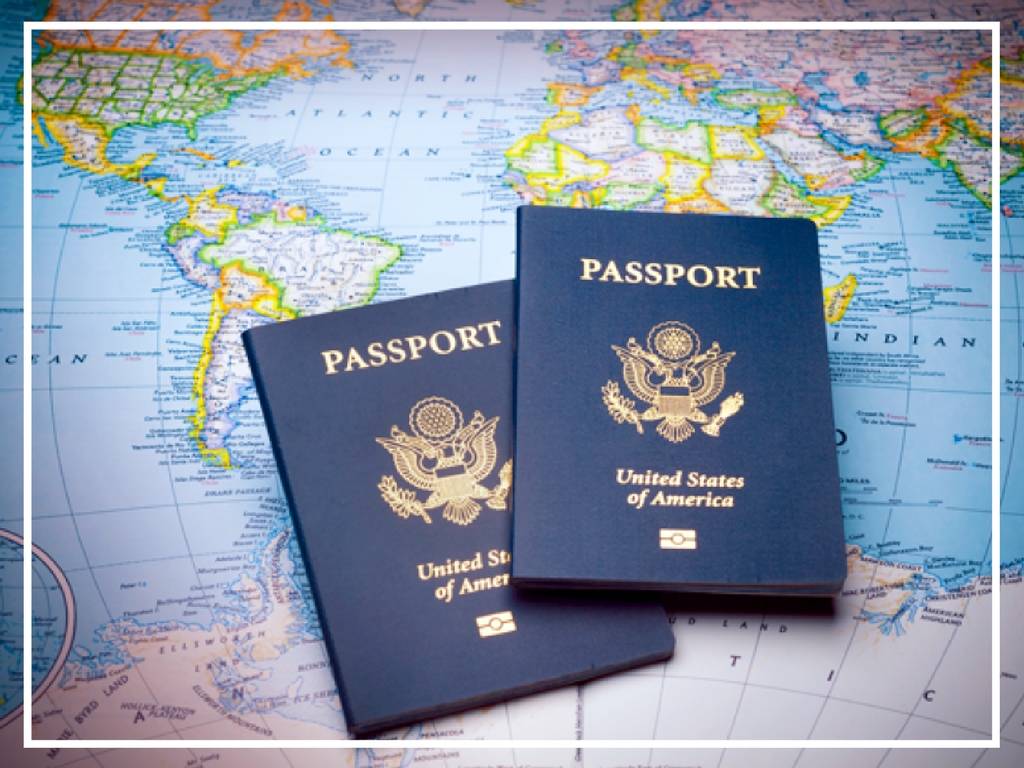 All visa application and process fees are included with this trip
Welcome to India, meet Melanie and William at the hotel for a welcome reception in the evening. If your flight arrives early you can check out one of these optional activities that can be pre-arranged before you land.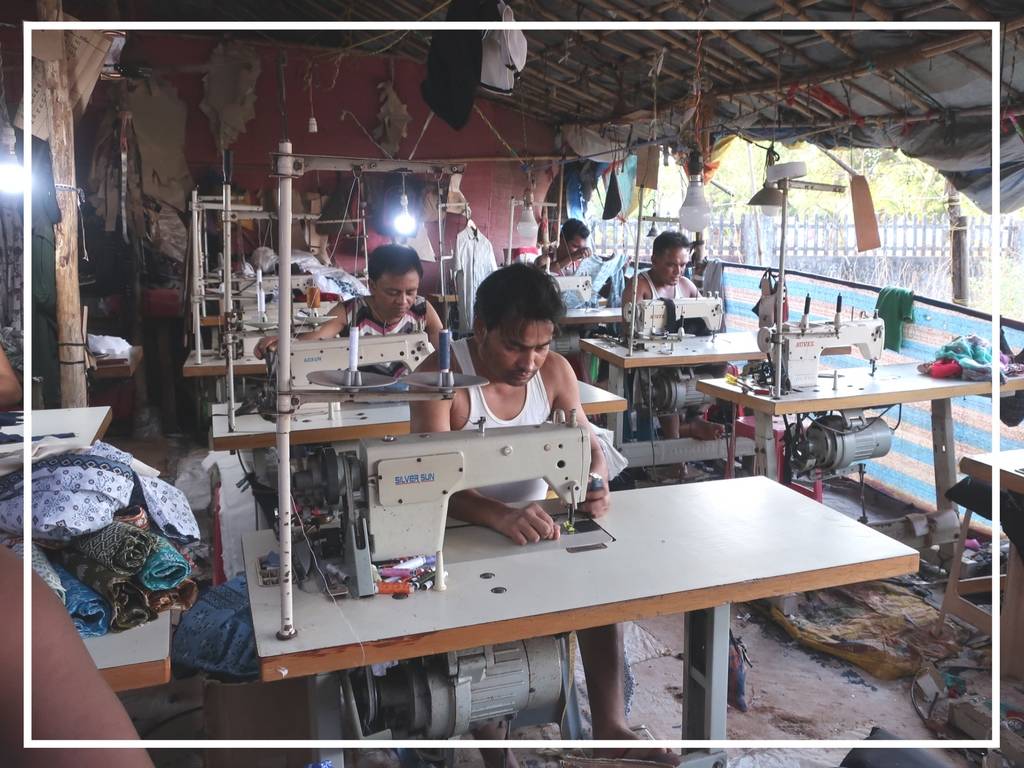 FACTORY TOUR
Go on a behind the scenes tour of one of virtue + vice's cut + sew factories. Because virtue + vice partners all adhere to ethical employment and work practices you are welcome to snap pictures and ask as many questions as you like.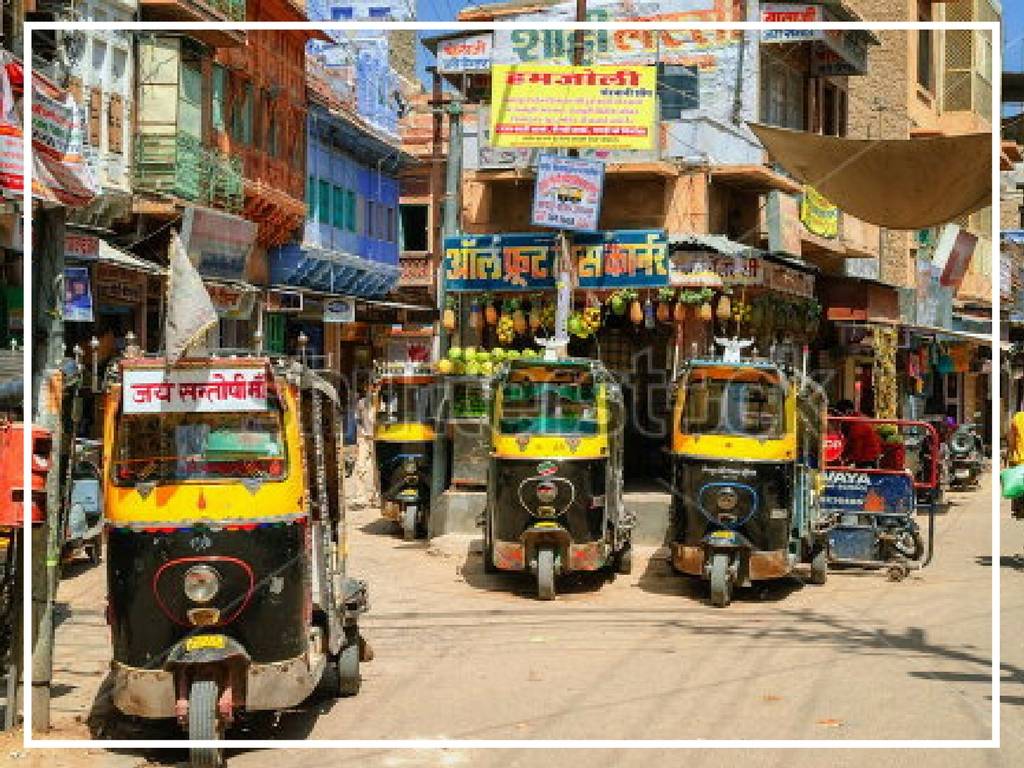 CHANDNI CHOWK
Break for lunch and explore the markets – The group will take lunch and be given time to explore the winding streets of Chandni Chowk, one of India's oldest and busiest markets.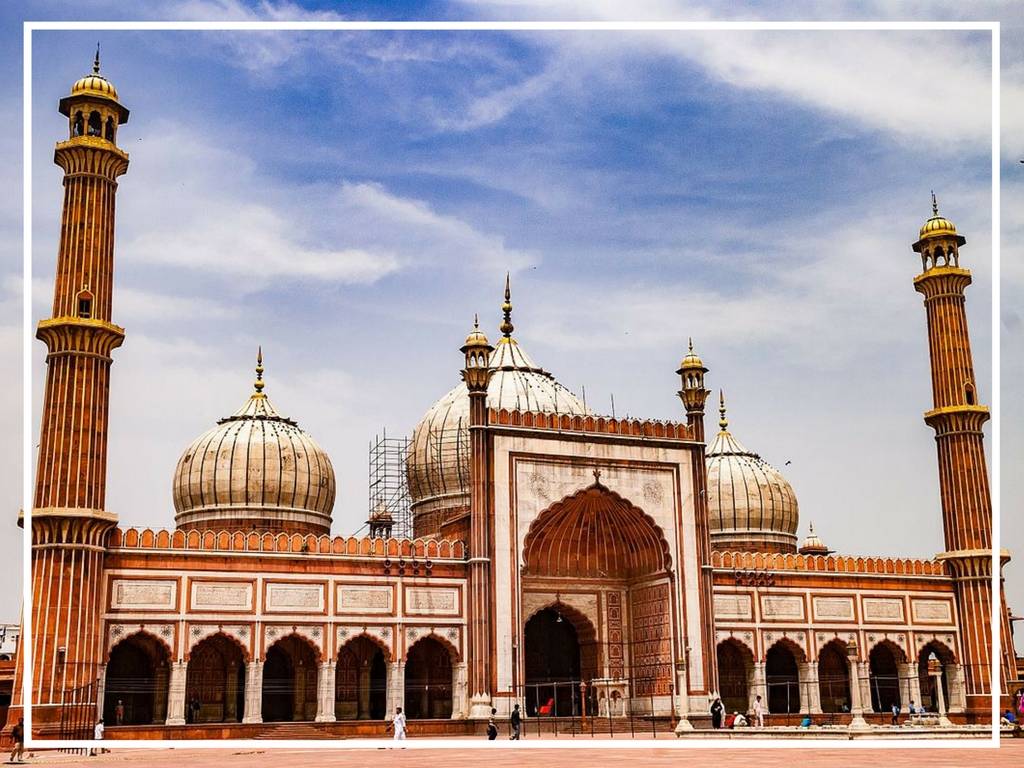 JAMA MASJID
Explore one of the largest Muslim Mosques in India.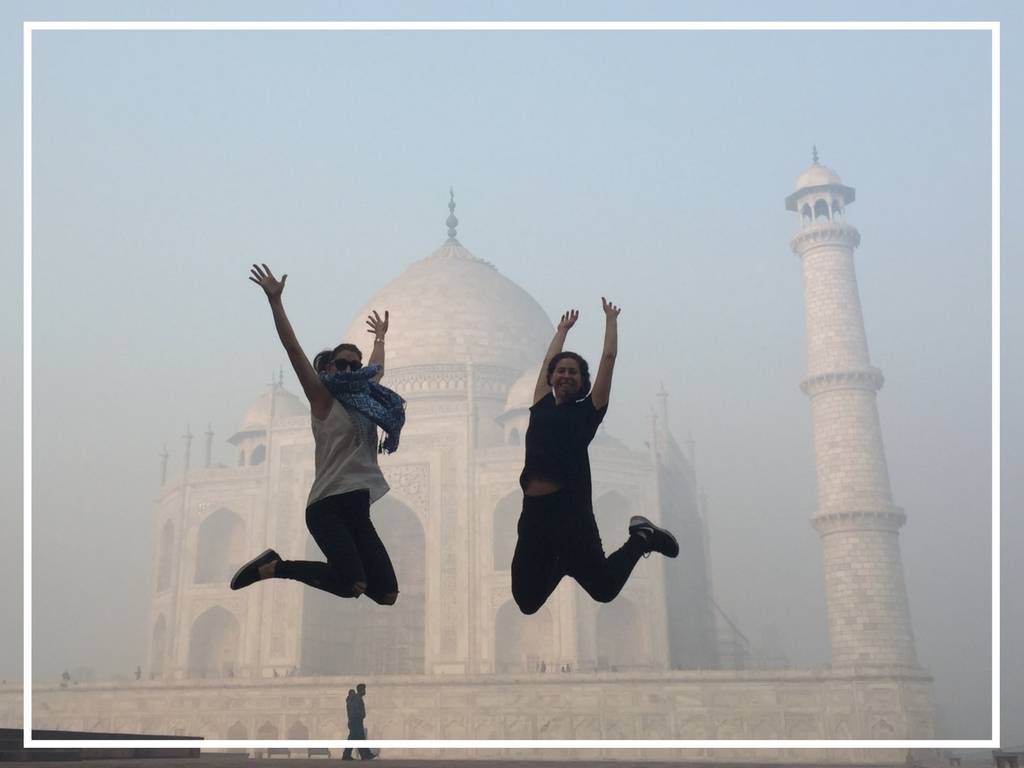 TAJ MAHAL
Travel by private mini bus into the state of Uttar Pradesh to take in one of India's most iconic sights, and one of The Seven Wonder of the World, the Taj Mahal. It was built in the 1640s as a memorial to the wife of Emperor Shah Jahan.
---
DAY 4 - JAIPUR, THE PINK CITY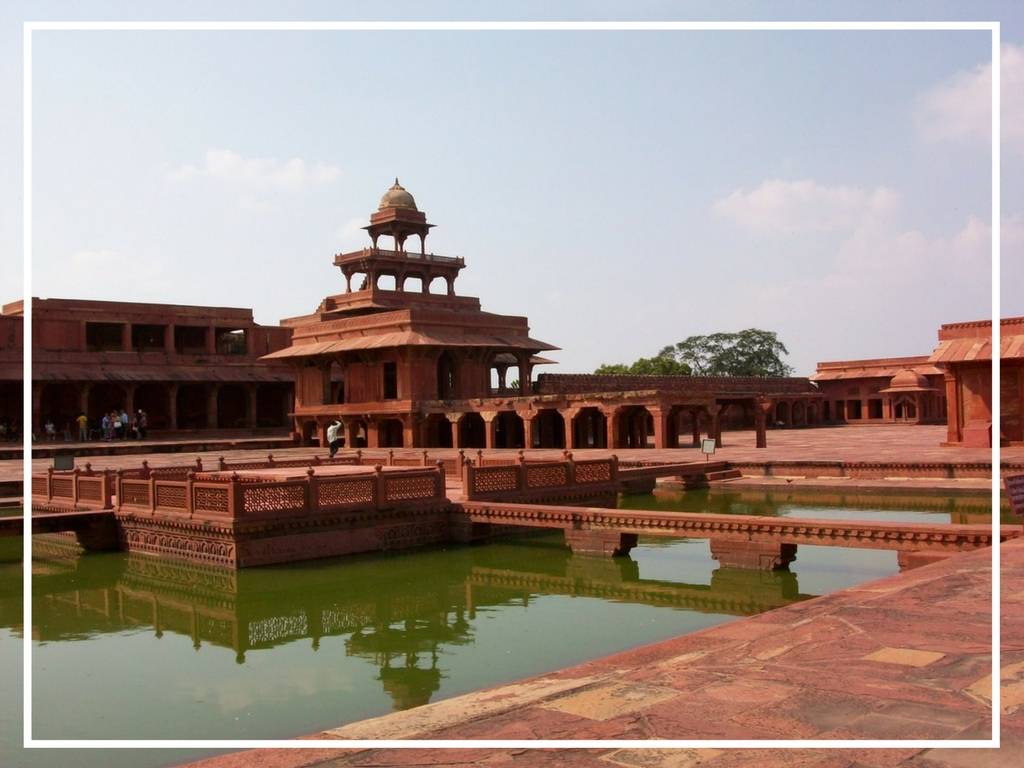 FATEHPUR SIKRI
We will stop en route to the one-time capital of the Mughal empire, Fatehpur Sikri - although abandoned long ago, it still retains its magnificent architecture blending Hindu and Islamic styles.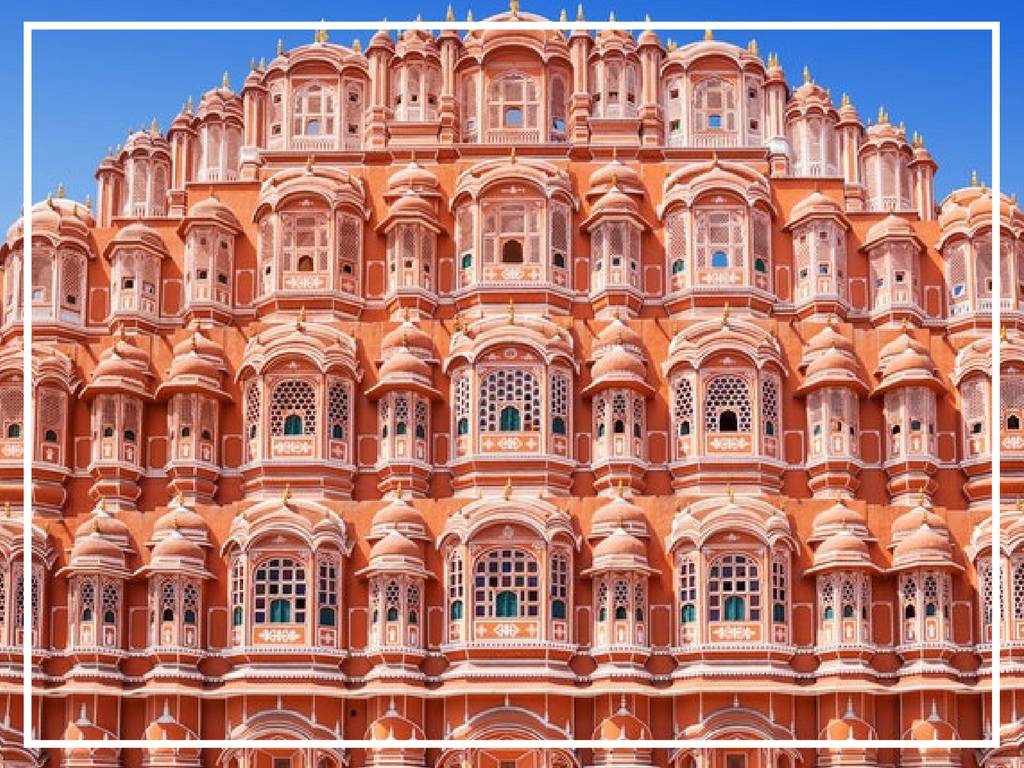 HAWA MAHAL
Translates to "Palace of Winds" and was designed to mimic the honeycomb of a beehive. There are 953 small windows called jharokhas that allowed the royal ladies to observe everyday life and festival celebrations on the street below without being seen.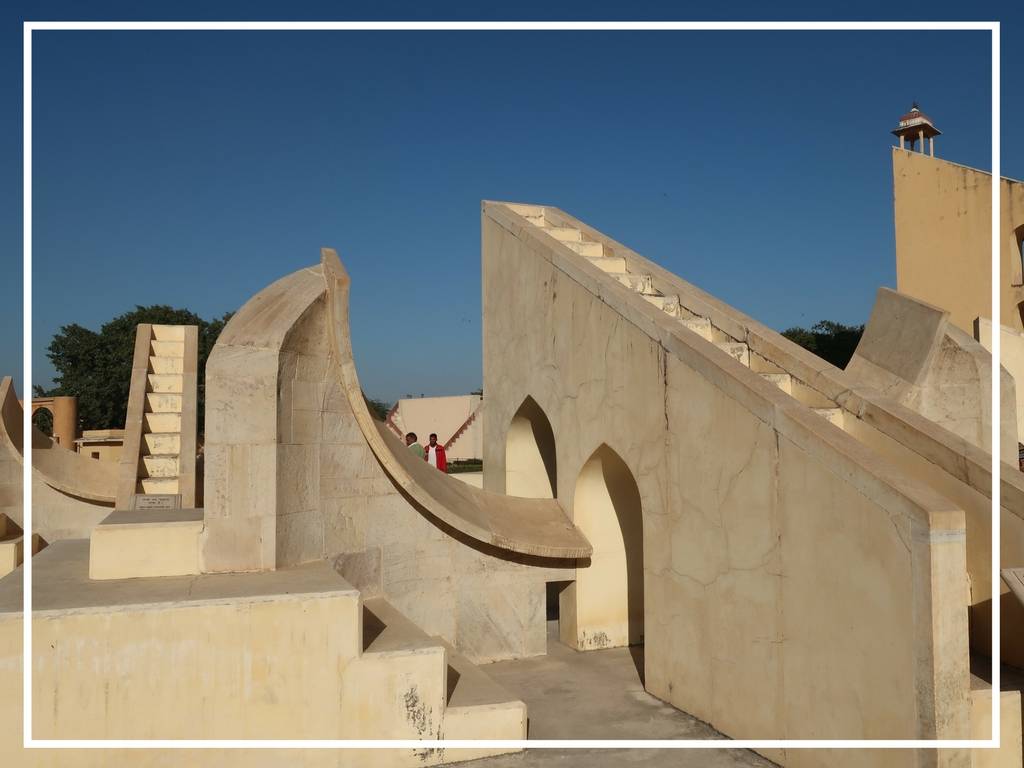 JANTAR MANTAR
A collection of nineteen architectural astronomical instruments built by the Rajput King in 1734. It features the world's largest stone sundial, and is a UNESCO World Heritage site.
---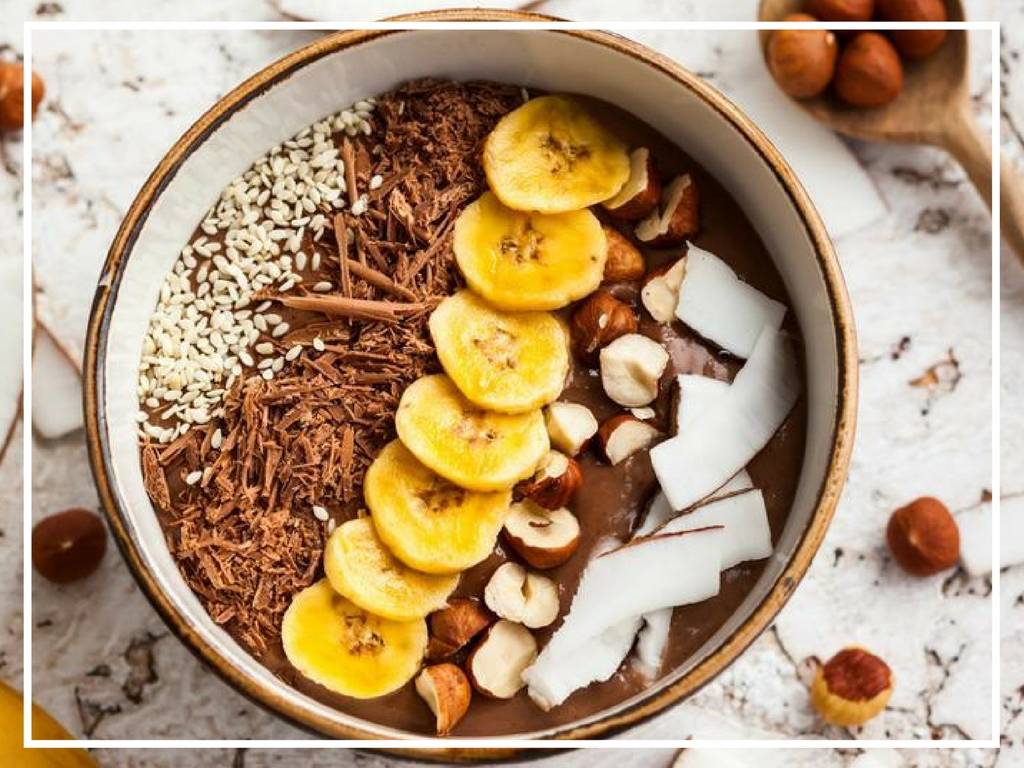 YOGA
Start your morning off right, and kick that last bit of jet-lag while taking time to reflect during morning yoga and meditation, includes an optional yogi breakfast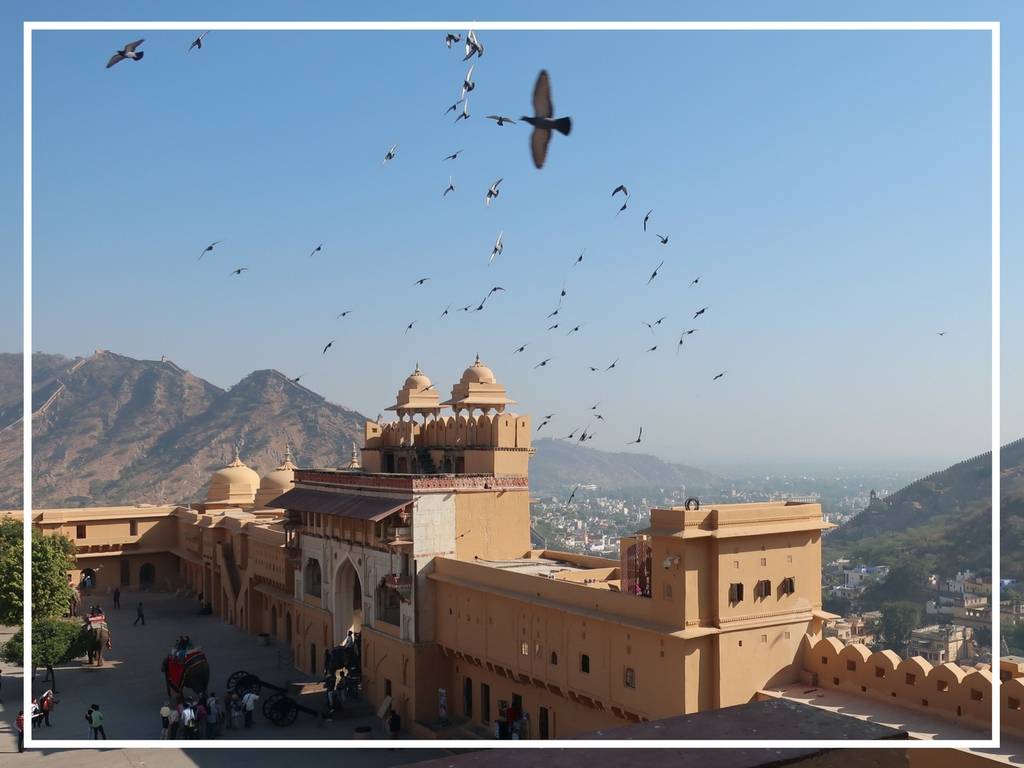 AMER FORT
Get lost in the winding gates and cobbled paths of one of Jaipur's most famous attractions. And a favourite of Instagramer's because of it's luxurious design details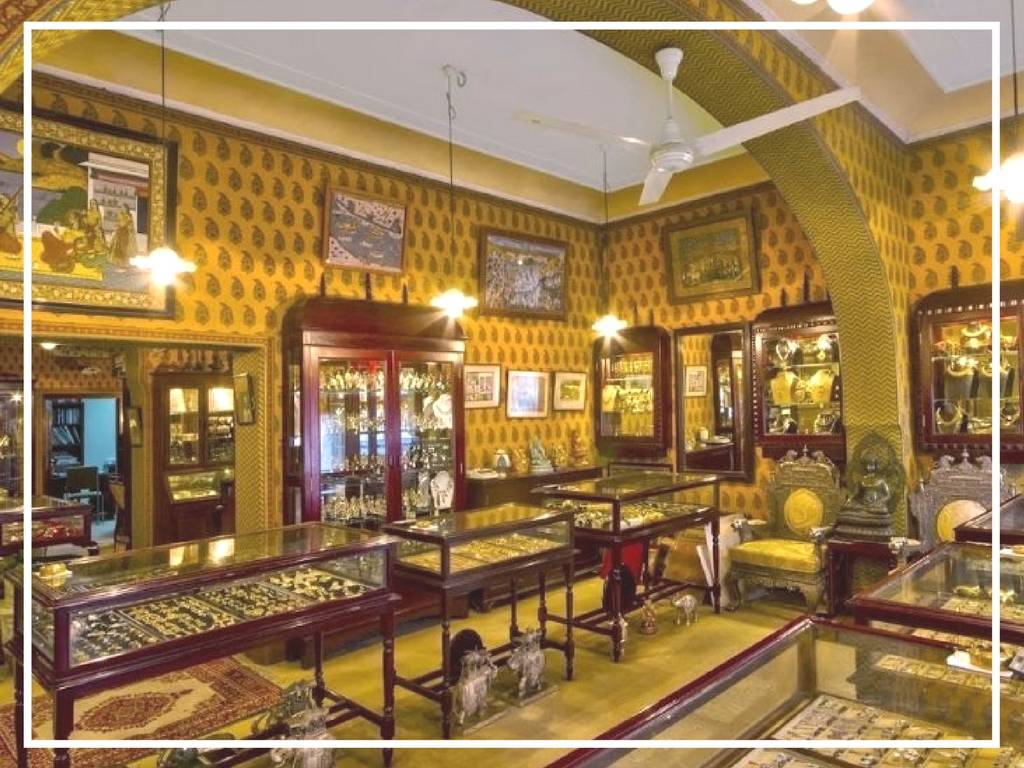 EXPLORE THE PINK CITY
Spend the rest of your day exploring The Pink City Markets, famous for their shopping stalls of textiles and jewels. Or stop by the Royal Gem palace to meet the Royal Jeweler and try on some of the most opulent jewelry in the world.
---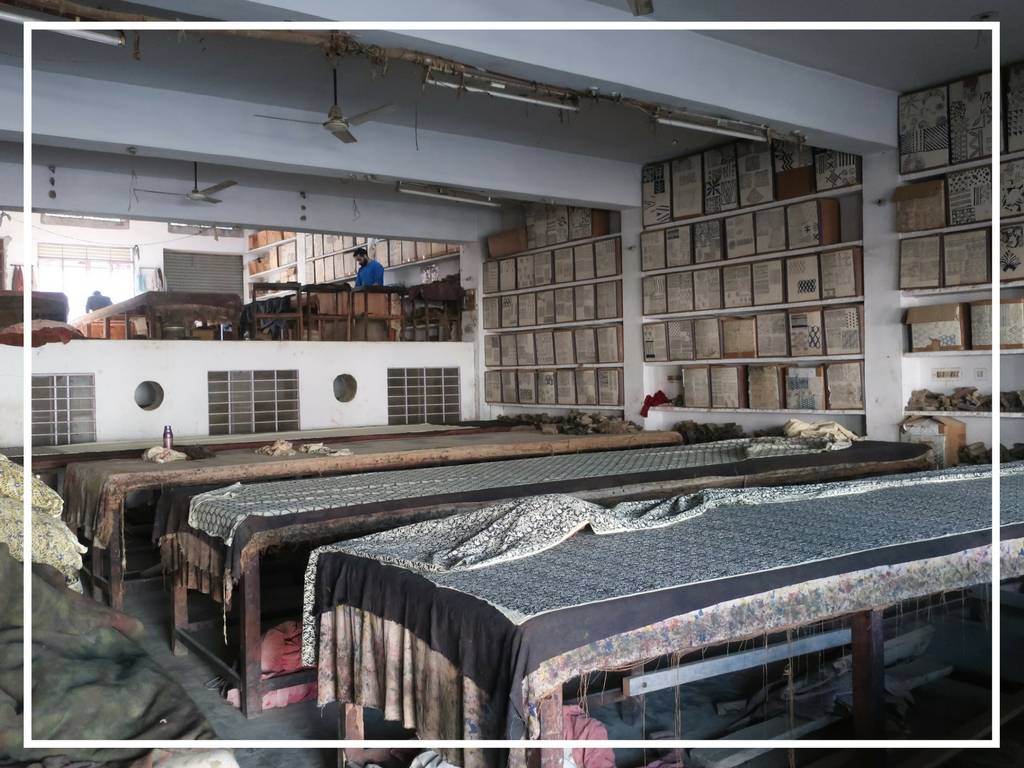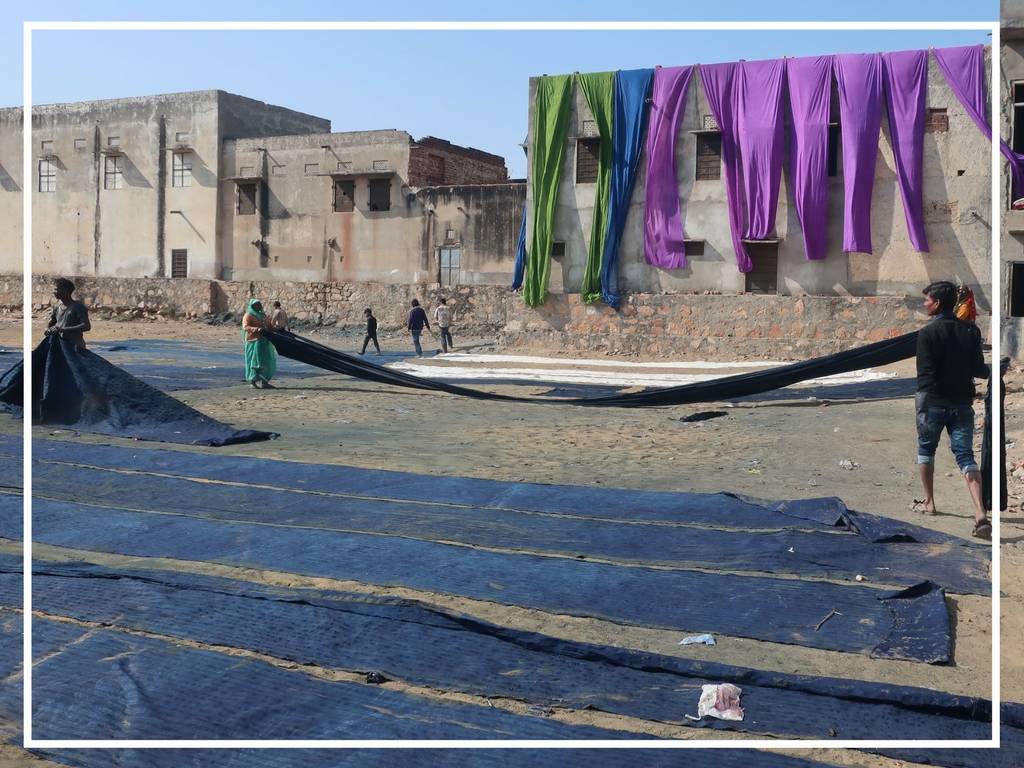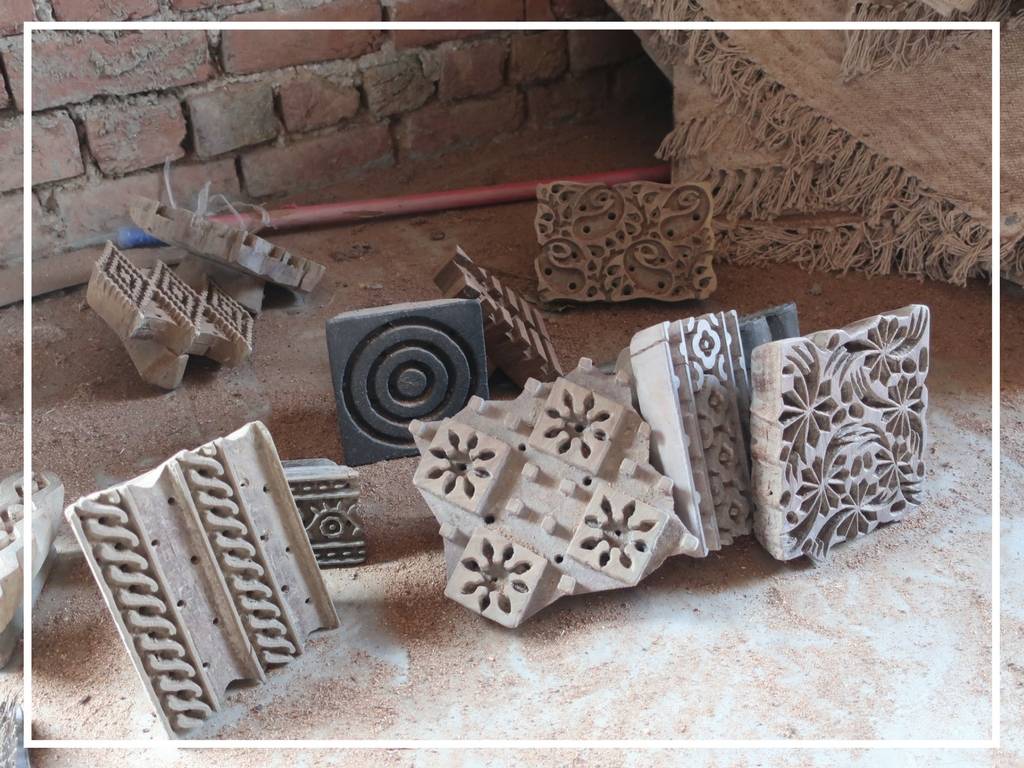 Bagru is a small village about 30 minutes outside of Jaipur. Here you will be taken on a private tour of block printing farms. Watch how blocks are hand carved in the village, learn the art and history of block printing, and then get creative and make your own block printed scarf.
A traditional meal will be served on the farm for lunch and is included in the cost of the trip.
---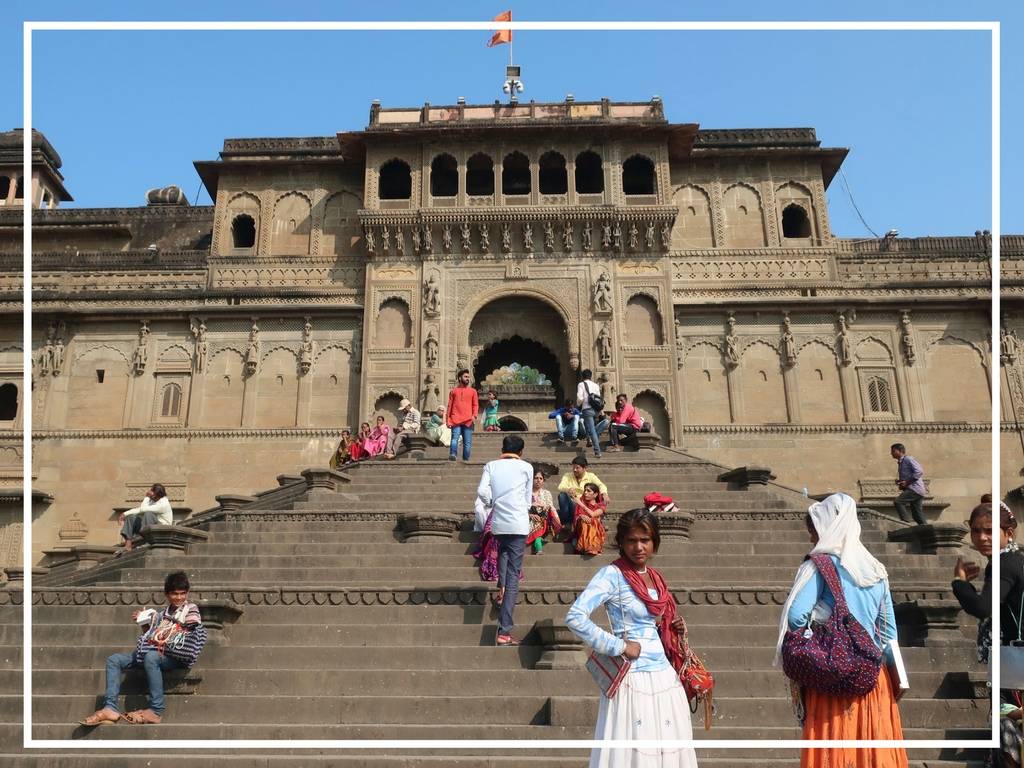 AHILYABAI GHATS ON THE SACRED NARMADA RIVER
Take in the sights of daily life at the most popular ghat in central India. The Narmada River is one of the 7 holy rivers in India. According to legend, the river Ganges, polluted by the people bathing in it, takes the form of a black cow and comes to the Narmada to bathe and cleanse itself in its holy waters.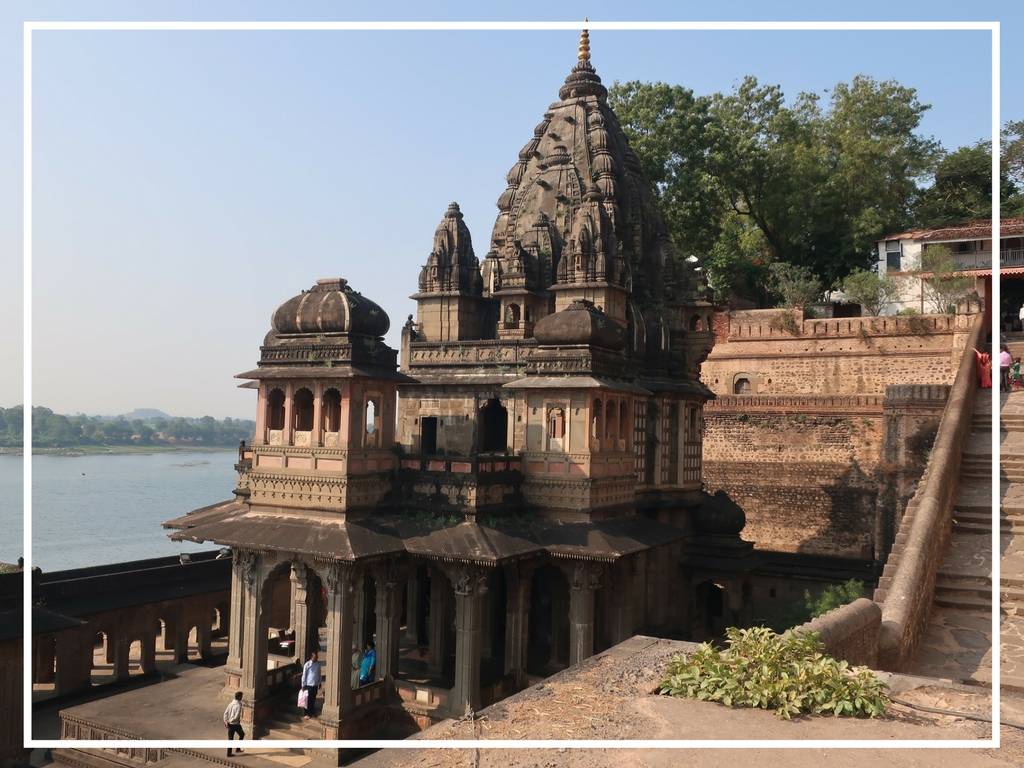 QUEENS FORT
Built in the 16th century the fort is famous for its elegant architecture and spectacular views of the Narmada River. It was constructed by queen Ahalya Bai Holkar, one of the greatest queens of India.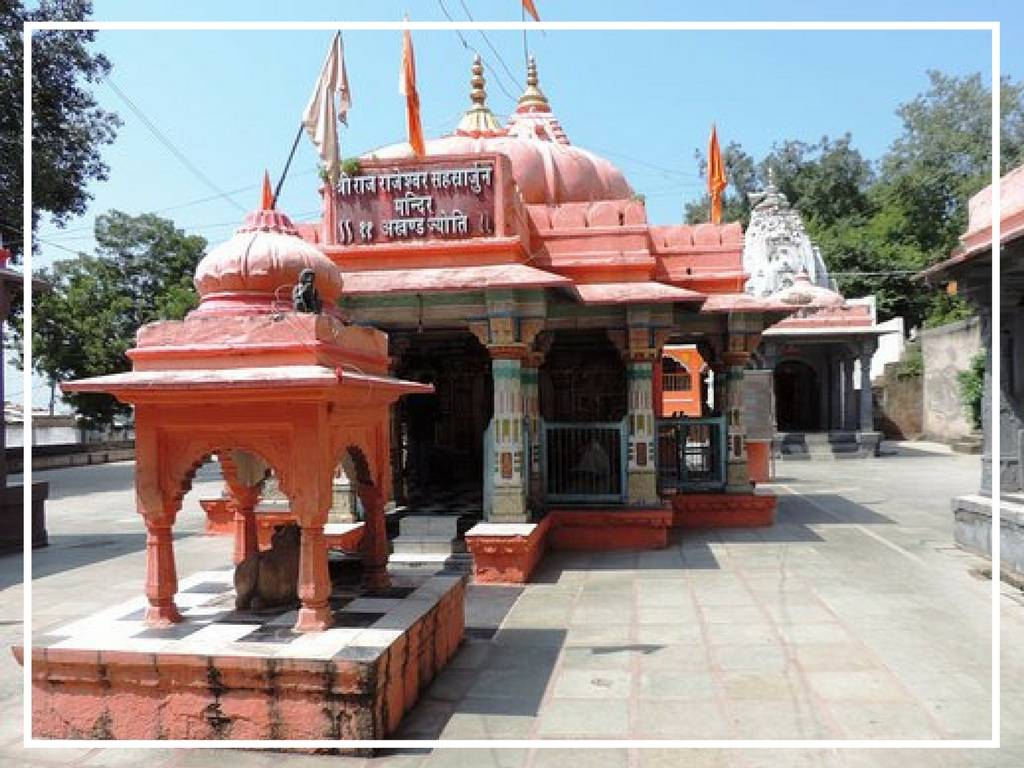 RAJARAJESHWARA TEMPLE
It is said that the 11 Akhand Jyoti Eternal Flames have been kept burning for thousands of years in this unique temple.
---
DAYS 8 + 9 - MAHESHWARE KHADI WORKSHOP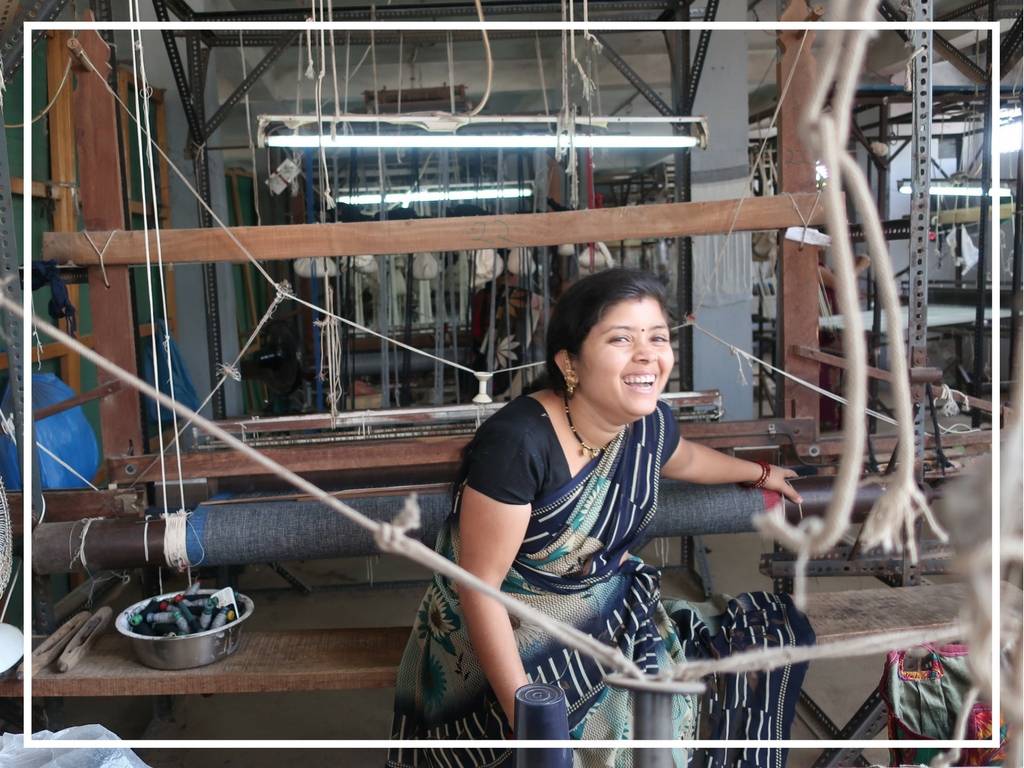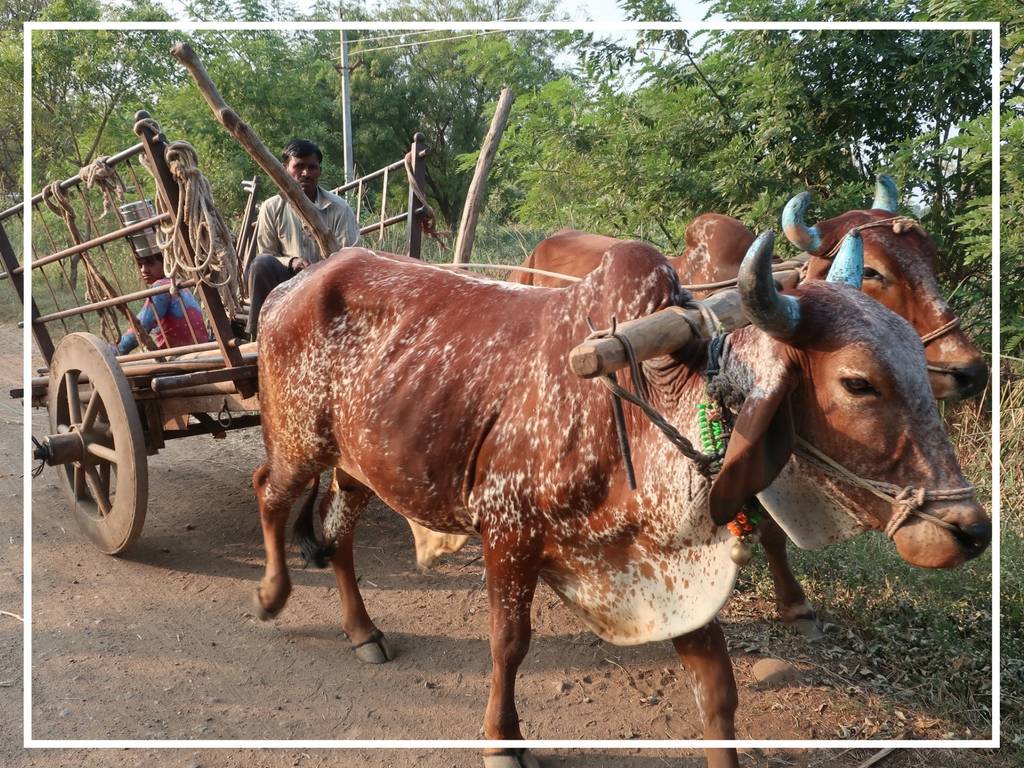 A two-day intensive workshop learning the 15 step electricity free process of making khadi – learn to spin cotton into yarn, yarn dye, fabric dye, weave, bobbin wind, and more in this 2 day intensive behind the scenes immersive workshop.
The workshop will end on the second day with the group experiencing a traditional meal with the women who taught the class.
---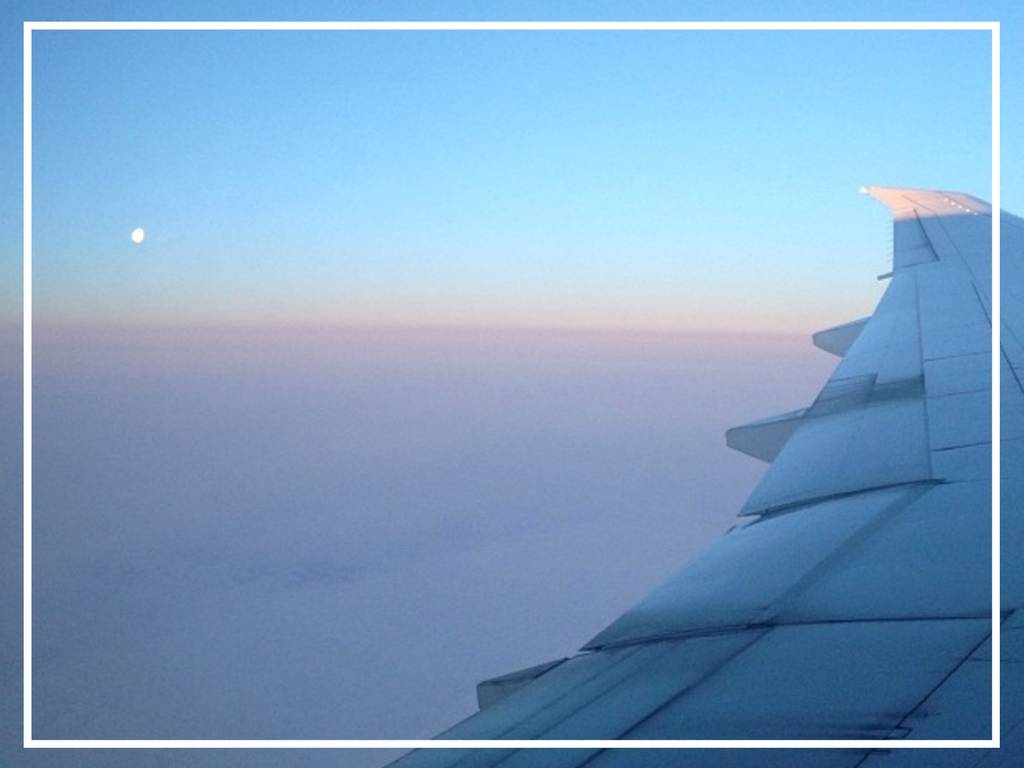 Travel by minibus to Indore, and then by plane to Mumbai or Delhi for your return flight home.
---
Please keep in mind you lose 1-2 days while traveling depending on the flight duration,
so if you're coming from The United States you will need to fly out on January 5th or 6th.
Once your spot is reserved, be on the lookout for our emails with
more information on vaccines, packing lists, and what to expect on your adventure through India!
Textile Tour India | Best Packages for Textile Tour of India - Virtue + Vice