confidently launch your brand in 6-months,
becoming the ethical and sustainable solution the fashion industry needs
eliminate the fear of not being able to find the right supply chain partners, move past self-limiting beliefs and doubts in your design talents, and put an end to the confusion of not knowing the next steps to take to successfully launch your brand.
"
If you have been thinking about starting your line but are not quite sure of how to get started, are scared of failure, or have searched the internet far and wide but have not been able to find the perfect supply chain partners, and are finally ready to get serious and launch your line this year, then you already know having the right mentorship is crucial to your startup journey.
I will spare you the sales pitch.
You are here for a reason and know that creating a successful fashion line requires wearing many hats. And, to be a lucrative entrepreneur you need a razor-focused plan to keep you moving forward past overwhelm, limiting self-doubts, and the unknown.
After all, you probably already know, deep down, the day your first collection goes live will be a pivotal life-changing moment – going from dreamer to IRL entrepreneur who is changing the fashion industry, and the world for the better.
And, you've probably also heard that today the fashion industry is a 1.5 trillion dollar business that is expected to grow to $2.25 trillion by 2025.
---
What Past Students Are Saying
---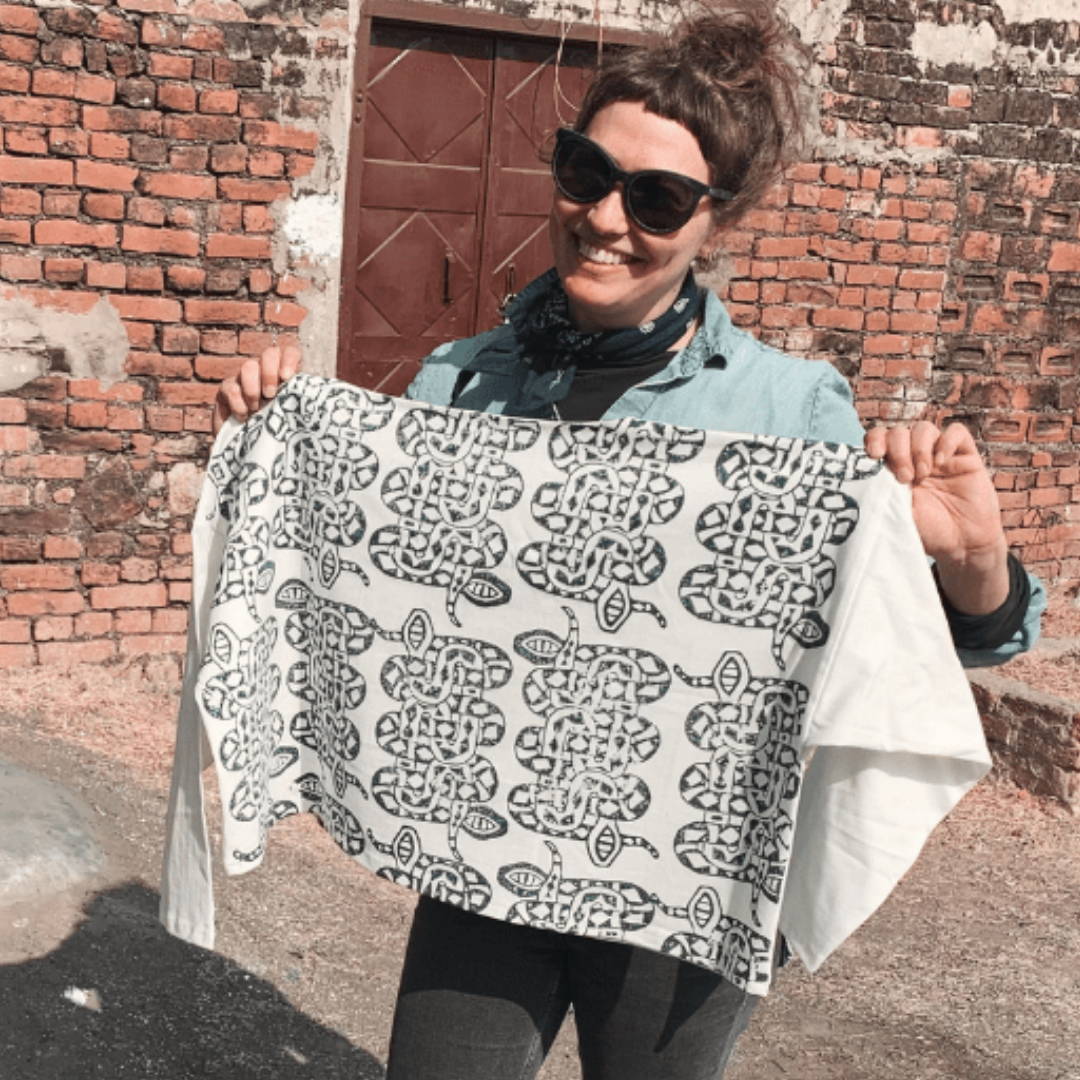 "
"Melanie was able to help me scale my business and get wholesale ready. She continues to be my go-to sourcing resource as I grow my brand."
ARIELLE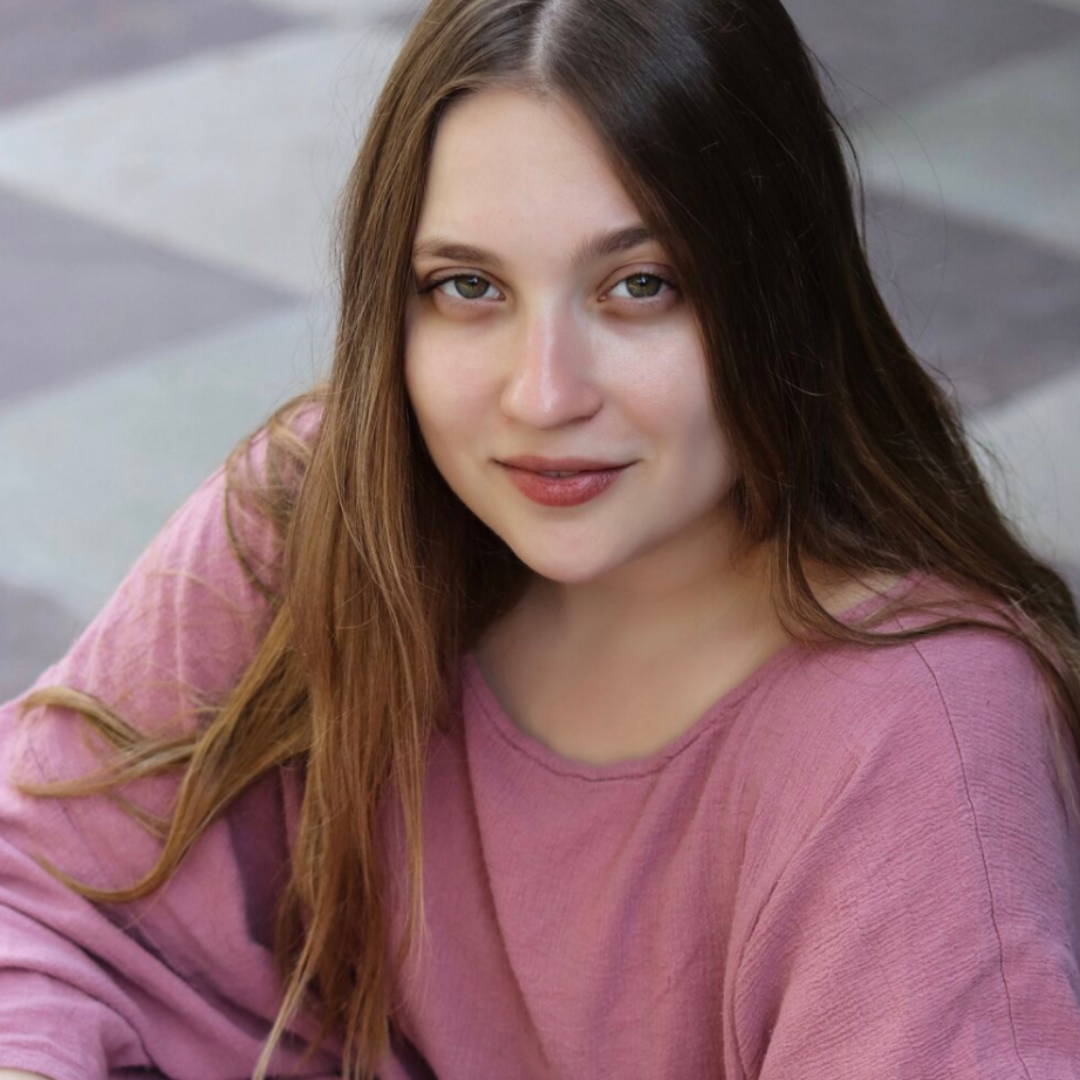 "
"When the pandemic hit, I panicked. Melanie helped me realize it was a strange opportunity to look at fashion, business, and design differently. I was thankfully able to adapt quickly without major loss"
MIRANDA
MIRANDA WATSON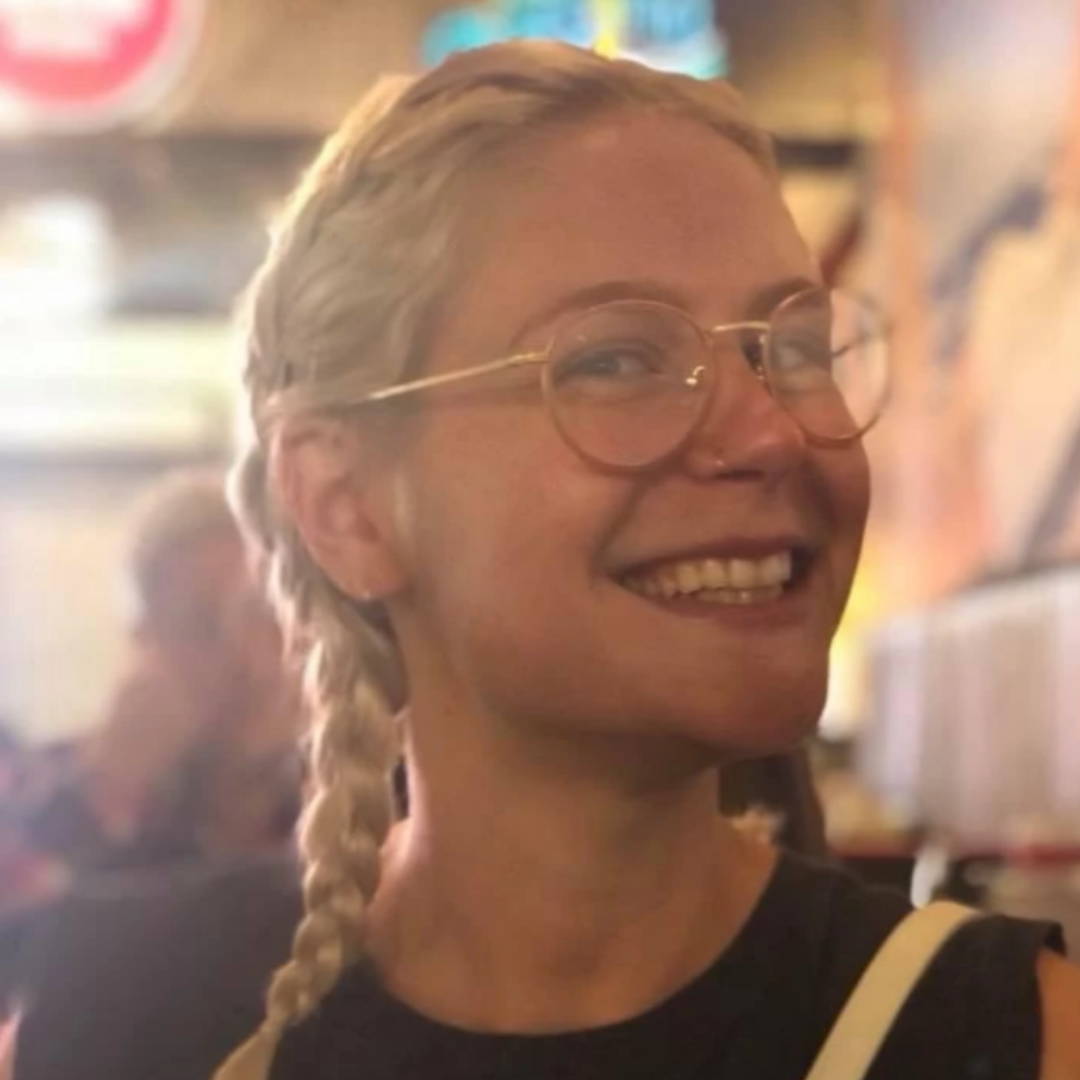 "
"Melanie was able to help me narrow in on my niche, and learn how to really communicate with them. Since then, my sales have increased!"
PAULINE
Here Is What You Might Not Know
starting your own conscious fashion line is more than just a job; it's a lifestyle. it's a new way of living that allows you the freedom to work on your own terms
be your own boss
The only person you need to answer to is you. You set your own rules, and have the freedom to work where and how you want to in a stress-free environment.
make time for what matters most in your life
No more missing those special moments because you had to work late. Becoming a conscious entrepreneur doesn't only mean making the lives of the people in your supply chain better, it means reclaiming control of your own work-life balance.
create income while making the world a better place
Who says businesses can't also do good? As a conscious entrepreneur, you will be able to create products that will literally help to revolutionize the fashion industry, all while generating income season after season.

 
Even Though The Reasons To Launch Your Own Conscious Fashion Line Are Obvious, The Path To Doing It Successfully Is Anything But
Launch My Line? Yes, Please!
but how do i get started?
Perhaps you have already made the commitment to start. You have dreamt of what your life could be like as the founder of a conscious brand, brainstormed company names and logos, created Pinterest boards of design inspo you love, and maybe even started looking for supply chain partners to help you make your idea real.
If you are super committed, you might have even invested in a website domain name, claimed your social media handles, or hired a graphic artist to help you flesh out your ideas – telling yourself you would use all this someday in the future.
But, even with the best intentions most would be fashion founders end up giving up before they even launch their first collection, allowing competitors to swoop in, getting their product first to market, while you remain unable to navigate the world of fashion to go from idea to product.
without a super clear step by step launch plan, most founders get completely lost along the way
And, end up spiraling instead of making progress forward. The experts and influencers always make it sound like starting an e-comm store is so easy.
They end up spending hours, if not days on google looking for answers for everything from how to find supply chain partners to how to create a tech pack.
and, here is why that method is so crippling to startup brands
The answers aren't on google.
You are a busy person with personal commitments, maybe a part-time, or even full-time job, or a family to take care of, you literally cannot afford to fall down the black hole time suck that is searching for google answers that ultimately lead you astray and cost you both time and money.
And, the moment you get lost in your startup journey, it becomes impossible to recover. Therefore, knowing the right order of what to do and when to do it is the one thing that you need to get right.
Think about it this way. If you were going to cook dinner, you would look up a recipe, then go to the store, buy food, prepare the food, cook it, and then eat it. You would never try to cook a chicken, realize you don't have chicken, go to the store to buy a chicken, then look up the recipe and realize you need to go back to the store to buy a pan and seasoning. So, why would you choose to take such a chaotic approach while starting something as important as your company?
Lucky for you, many other startup founders are in the same place you are. Very few entrepreneurs get it right and actually launch their line. This means that even if you feel like you are too late, or should have done this years ago, there is still tons of opportunity for you to launch a successful brand that customers don't just want, they actually line up for.
That is, if you can avoid the same startup destroying mistakes that your competitors are making.
The 3 Reasons Most Conscious Lines Fail
reason 1
Reaching Out To Suppliers Too Soon
Trying to find the right supply chain partners is the number one stressor for startup brands. Founders often spend days googling terms like where do I find low MOQ factories? How do I source sustainable fabrics? And, how do I make sure my product is made ethically? When they finally find a supplier that they think will be the perfect fit, and then craft what they hope will be the perfect email to catch their eye, and kick off a partnership - they end up never getting a reply.
The truth is mills and factories don't have time to teach newbies about how this industry works. What you think is a professional and captivating cold email (and maybe it is in another profession), when suppliers read it, it's just a bunch of red flags that you have no idea what you are doing. And, your email ultimately ends up getting deleted.
When you know when, and how to reach out to a supplier, your response rates will skyrocket. And, instead of praying that a supplier will return your emails, you will end up having so many responses it will be hard to choose who you want to work with.
reason 2
Underestimating The Project Size
Building a successful conscious brand isn't particularly hard or complicated, but there are so many moving pieces it's easy for crucial steps to slip through the cracks. Where can I find trustworthy suppliers? How do I get samples made? How do I calculate how much my first season is going to cost, or what my retail sales price should be? Are just some of the many questions founders ask themselves along the way.
Many new founders think starting their brand is all about finding the right suppliers. And, yes, that is important, but it is only a very small part of what goes into creating a successful fashion company.
There is so much more than just getting your product made. When you think of your start-up correctly, as a holistic business, instead of a race to find manufacturing partners and get your product made, this allows your brand not just to launch the first collection, but to grow and thrive.
reason 3
Forgetting To Focus On The Customer From The Start
We have all heard the stories of a startup brand starting out with $5 a day in Facebook ads and growing their business to hundreds of thousands in revenue. The reality is that those brands are unicorns, and the days of rapid growth via online ad spends are over thanks to a highly saturated market and customers who are exhausted by the ad-heavy algorithms.
If social media and internet ads were going to be one of your main strategies of customer acquisition, think again. To sell out in today's competitive market, you need to learn to play the long game by creating a strong relationship with your customer, and that starts with good customer research. When you learn to do this correctly, you will create fans that come back season after season.
I'm Going To Let You In On My Secret...
Even though the world of fashion and e-commerce is a trillion-dollar business, it's not the easiest to break into.
Only a few people will get a huge piece of the pie, while so many others will fail along the way.
And the main reason for this, and you probably have realized by now, is that while anyone can have a great idea for a conscious line, not everyone can EXECUTE and manage all the steps necessary for it to transform from idea to a finished product ready to sell.
The good news is, that as long as you can avoid the biggest mistakes that most new brands make (often putting them out of business), you can race past the competition and launch your first profitable collection, creating a business that allows you to have more freedom, the ability to generate your own income, and an opportunity to make the world of fashion a better place.
The key ingredient to all of this is a brand that can produce high-quality conscious clothes, while attracting a loyal following of customers. And, if it's cool with you, I would love to show you step by step, exactly how to do just that.
Launch My Conscious Line
Idea To Sales In 6-Months
the complete a-z mentorship program for confidently launching your conscious clothing line
For the past decade I have developed and made products for many of the brands you know and love - this includes large retailers like Walmart and Target, as well as small startups like Nili Lotan and Hunter Boot.
After living and working in countries like China, India, Taiwan, and the Philippines, I made it my goal to help brands clean up their supply chains.
What I realized along the way is that entrepreneurs and startups have some of the best ideas that will help to revolutionize the fashion industry. But, they often have no idea where to start, and that is because supply chains are one of the fashion industry's best-kept secrets.
That's where I come in, I believe in helping small brands by giving them the insider secrets, tools they need, and step-by-step guidance to successfully launch their business.
The end result is not only a system that can be repeated season after season, but used to grow and scale your brand to new levels.
And, my work and industry expertise has not gone unnoticed. I have been featured as an industry thought leader in WWD, Forbes, Business of Fashion, Sourcing Journal, The Zoe Project, spoke at SXSW, and more, just to name a few.
Start My Conscious Line is the ONLY Program Of It's Kind That…
TEACHES STUDENTS HOW TO RUN A SUCCESSFUL BUSINESS, NOT JUST GET CLOTHES MADE
Not only do I show you how to manufacture your product, but how to be a founder that effectively runs all aspects of their business. I am going to get real with you for a second. While the thought of finding a supply chain partner and getting your product made is probably top of mind for you, it's really only a very small part of being an entrepreneur.
I want to see my students succeed, and to be a successful brand, you need a holistic approach, not just a crash course in manufacturing and supply chain.
STREAMLINES THE ENTIRE STARTUP PROCESS
By stopping the endless time suck that is asking google for answers, and spend time on what really matters. With a clear step-by-step road map of what to do, and when to do it you will launch your line in the most efficient way possible.
CREATES INCOME YOU FEEL FOOD ABOUT
You will be running your business on your own terms, and that means that not only is your life better, but you will also be making all of the people in your supply chain's lives better by creating safe fair wage jobs.
TEACHES STUDENTS HOW TO SELL OUT
I teach a one of a kind system that takes your best ideas, and transforms them into a product that your customers don't only want, but need. Because what is the point of getting your product made, if you don't have customers ready to buy it?
SO IF YOU ARE READY TO FINALLY START YOUR CONSCIOUS LINE, WHILE AVOIDING ALL THE PITFALLS THAT CRIPPLE OTHER BRANDS SUCCESS, HERE'S HOW WE WILL GET YOU THERE.
Phase 1 - Create A Strong Foundation
This phase is often raced past, or completely forgotten by startups. But, the truth is, brands that have a strong foundation are 10x more likely to succeed.
Creating a successful conscious fashion line requires a strong business foundation. Think of this module as a crash course in everything you need to know about the business side of the fashion industry. A unique industry, that I promise you is like no other.
By taking the time to set up a strong foundation, you are laying the groundwork for a profitable future.
The reality is that your brand, values, and how you relate to customers will impact not only the success of your business, but also how you build and manage your supply chains, as well as the types of sales tactics you use to attract and develop life long customers.
GET STARTUP READY
this is a business, not a hobby, you need to get organized, and legally legitimize your business
CREATE YOUR BRANDING
create brand assets that appeal to and emotionally connect with your ideal customer
DO THE RESEARCH
learn how to find and create products that your customers will line up for + sell out
---
Phase 2 - Get Your Product Made
Once your foundation is strong, then you are ready to start the process of building your supply chain and having your product made.
This module is the condensed version of everything I learned during my 3 years at the Fashion Institute of Technology, getting degrees in both Fashion Merchandising, and Textile Engineering, plus the real-world experience I gained living and working overseas in the fashion industry for over a decade.
Apparel manufacturing is one of the most difficult industries to break into, and the learning curve is steep. Unfortunately, many startup brands get taken advantage of along the way because they don't know what to look out for, or how to communicate effectively with supply chain partners.
They say you live, and you learn. Well, consider this my gift to you. I let you in on all the lessons I learned the hard way, so you don't have to make the same rookie mistakes too.
BUILD YOUR SUPPLY CHAIN
access to my VIP suppler list makes finding partners that align with your needs and values easy
LEARN COMMUNICATION
learn how to professionally communicate with your partners to have your designs made
PERFECT QUALITY ASSURANCE
how to make sure your production order comes out perfectly and ships on time
---
Even if you create the perfect product, at the ideal price point, that blows all the competitors out of the water; your brand will ultimately fail if you don't have customers. Phase 3 is all about how to successfully sell your creations.
Brands often overlook the work that goes into this phase, and believe that selling their product is as easy as putting up a few social media ads. If only life could be this simple.
You need to have a serious sales strategy that goes beyond a few Facebook ads and influencer collaborations.
Phase 3 of the course teaches you how to find your ideal customer and turn them into a loyal fan who keeps coming back season after season. And then, I show you how to put those systems of customer acquisition on autopilot so you can focus on more advanced methods of growing and scaling.
LET YOUR CUSTOMERS FIND YOU
my secret to getting featured in publications, + how I get 24k customers to my website every month, for free!
$ FUND YOUR COLLECTION $
how to crowd raise funds for your launch, or how to find and approach an investor
SUSTAINABLY SCALE
tips and tools that other top selling brands use to help them scale their business
---
Support to help move you from the classroom to the real world.
The right mentorship makes all the difference when starting your brand. That is why I created this pack of 4 special bonuses. They are designed to give you the extra support you need to help you successfully cross the finish line, and prevent you from getting distracted or putting your project on hold along the way.
Bonus 1
25 Weeks Of Live Zoom Help + Support
As a VIP member of Launch My Conscious Line, you are invited to LIVE weekly office hours. This a time for you to join the zoom call and get instant help directly from me with anything you are struggling with that week.
Bonus 2
Lifetime Membership To The Mastermind
Being an entrepreneur should never feel lonely. That is why I created a private community for current students and past graduates to connect, share resources, ask for help, or just make new friends.
Bonus 3
My VIP Supplier List
10 years of industry contacts, yours to use! This list is startup-friendly and includes suppliers who are happy to take small MOQs and grow with your brand.
Made for you templates, swipe files, and workbooks!
Save time yourself some time. I did most of the work for you. Each lesson is packed with easy-to-use templates, swipe files to help you sounds like a professional, and workbooks to help you develop your brand.
The Launch My Conscious Line Challenge
Let me start by saying this, Launch My Conscious Line is the most comprehensive course for anyone who is interested in launching their brand this year. And, our exclusive community is highly curated and filled with founders just like you who might be where you are now in the startup journey, or are where you want to be in the future. And, when you join you will be part of this special group.
In the 14 days after you join you will gain access to the first two lessons. How To Stand Out In An Overcrowded Conscious Market, and Building Your Brands Identity. In that time, you will have had the time to deep dive into what really drives you, figure out how your brand will stand out from all the other "conscious, fair trade, eco, etc" brands, then build brand assets, think logos, taglines, colors, fonts, that will be the moment your brand transforms from idea to something real.
If you don't feel totally confident in continuing to work on your brand and successfully launch it, simply email me, show me you have put in the work, and, I'll refund your investment.
---
Here's What You Are Getting When You Enroll Today:
(Remember seats are limited to just 20 students, and sell out fast)
25 weeks of Launch My Conscious Line Course Content – $3000
25 weeks of live help - $2500
Lifetime membership to the mastermind online community - $1000
VIP startup supplier list – $2000
Made for you templates, swipe files, and workbooks - $500
When you add it all up, that's a value of $9,000
But when you enroll today you'll get access to everything for just...
3 monthly payments of
$945
a 1-time payment of
$2800
bootstrapping? how about trying...
Here's What You Are Getting When You Enroll In Independent Study:
25 weeks of Launch My Conscious Line Course Content – $3000
VIP startup supplier list – $2000
Made for you templates, swipe files, and workbooks - $500
When you add it all up, that's a value of $5,500
But when you enroll today you'll get access to everything for just...
3 monthly payments of
$505
a 1-time payment of
$1500
Questions My Most Successful Students Ask
I only need help sourcing. Can I just take Phase 2?
Sorry, no. Please hear me out. I have been doing this for a long time. I have had VP's of marketing, e-comm sales gurus, and even brands that were already launched go through this exact program - and they all say the same thing "all the lessons I thought I already knew, ended up being the most valuable".
I want to see you succeed. I don't just want you to get your product made, and for me to do my job, I need to make sure you have all the tools necessary for startup life.
I don't know how to draw or design, are you sure I can start a successful clothing company?
Absolutely. Lucky for you, I have an entire arsenal of tips and tricks to take your designs from idea to reality, and I promise there are no drawing of sewing skills required!
I want to launch my line sooner than 6 months, is that possible?
No. The course is designed to take you through the entire startup process. Industry-standard is that development and sampling takes 3 months, and production takes another 3 months.
Sure, I could throw all the lessons at you in a few weeks, but again, I want to make sure you succeed. That is why the class is 6-months long, so I can be there holding your hand every step of the way.
✕