i'm giving it to you for free
Cut Your Sourcing Time In Half
the industry document everyone uses, but no one will tell you about
you can't find this on google (believe me, i've tried)
FREE
(scroll down to sign up)
they say the grass isn't always greener, but that's a lie
When celebs tell magazines their secret to looking forever young is drinking tons of water and using their own skin cream that you too can buy for just $30 a bottle…
We all roll our eyes.
It's crazy obvious they have had work done. And, we know that their skin cream isn't the real fountain of youth.
Yet, somehow we find ourselves pulling out our credit cards,
even though deep down we know better.
 It's gotta be better than nothing right?
Maybe they really did figure out the secret ingredient to wrinkle free skin? 🤷‍♀️
let's get you unstuck
the good stuff isn't on google
We want to believe that someone has the secret road map, or set of instructions that will guarantee us success.
But, the truth is. There is no secret ingredient.
The fashion industry is just like celebrity dermatologists. If you are in the know, you know. And, if you aren't, well, you're stuck using overpriced foot cream on your face (did you get the Mean Girls reference there?)
PS - there is one thing you need to know about me, I am obsessed with elder millennial nostalgia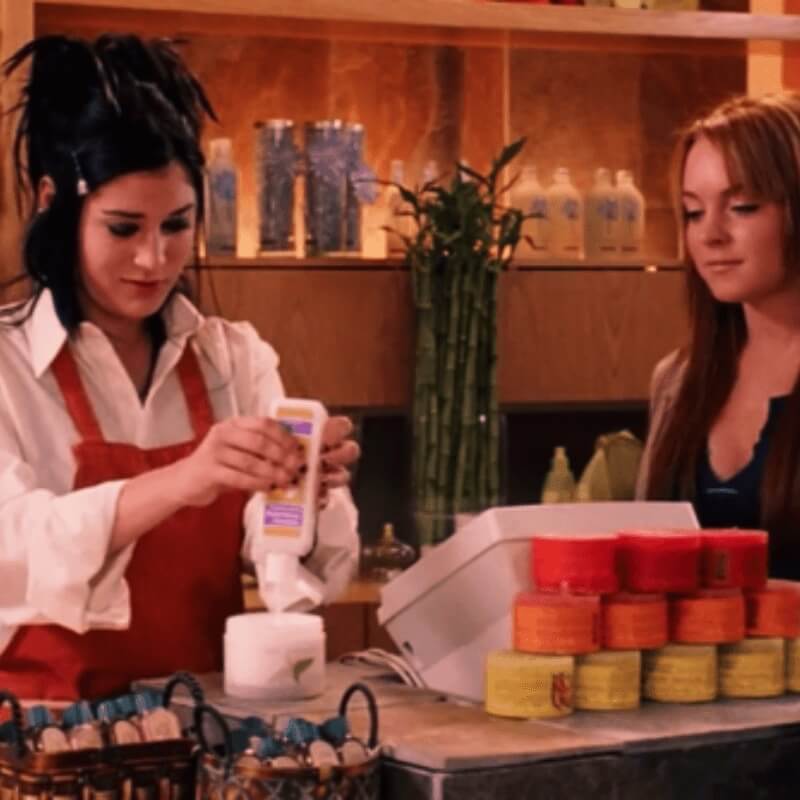 ditch that roadmap to nowhere you downloaded from some corner of the internet
instead, get access to the exact same tools fashion industry professionals use - i'm giving you the toolkit that brands like Reformation and Everlane use to source fabrics
Super Secret Sourcing Document